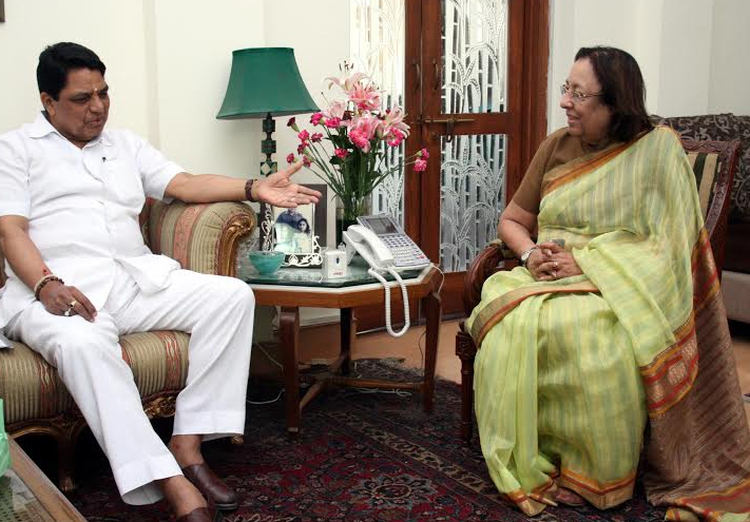 New Delhi: Himachal Pradesh Social Justice and Empowerment Minister Dr. (Col.) Dhani Ram Shandil said that Himachal Pradesh Government had initiated various schemes for welfare of the Scheduled Castes, Tribes and other weaker sections of the Society. He said that various schemes and programmes being implemented by the State were unique in the Country which were ensuring upliftment of these sections.
He was speaking during the national conference of Social Justice and Empowerment Ministers at New Delhi today. He said that the State Government had given top priority to the social services sector and more than 25 percent budget of the State Plan was being spent on this vital sector. The State had launched Mukhya Mantri Adarsh Gram Yojna for providing basic amenities in the Scheduled Caste concentrated villages and 'Sahyog' Scheme for effective rehabilitation of the handicapped persons which were unique in itself.
Dr. Shandil said that the Government of India has sanctioned around 40 hostels for various schools and colleges of the State during past one decade and so far 31 hostels had been constructed whereas the work on remaining nine hostels was in progress.
Highlighting the endeavours of the Government for facilitating the senior citizens, he said that the State Government implemented Maintenance of Parents and Dependents Act in year 2001 which was later adopted by the Government of India and other States. The State has also launched an integrated scheme for helpless senior citizens under which the cooperation of NGOs was being taken for running oldage homes and day care centres.
Dr. Shandil thanked the Union Government for inclusion of Himachal Pradesh under Pradhan Mantri Adarsh Gram Yojna, a pilot based scheme started in five States of the country. He said that Solan and Sirmaur districts of the State had been included under this scheme in the first phase.