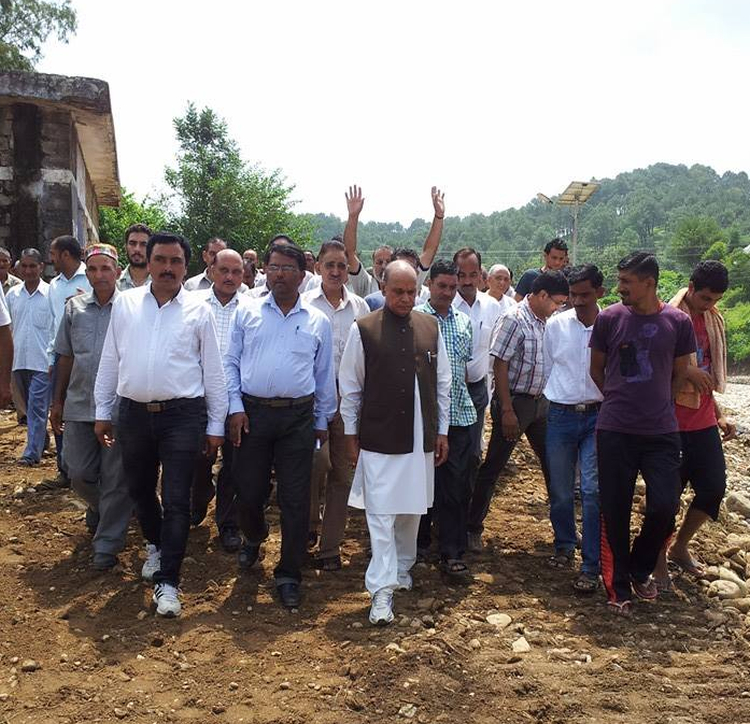 Hamirpur/Shimla: Himachal Pradesh BJP has adopted tough stance against the ruling party over the accusation of politicizing natural disasters and said that such allegations were only meant to divert the public attention from the failure of the state government in tackling natural catastrophes effectively.
Former Chief Minister Prem Kumar Dhumal asserted that recent rains has caused havoc in the state, but the state government has failed to provide adequate relief to the affected people till date. Responding to the ruling party accusations of politicizing natural calamities, Leader of opposition blamed that state Government was trying to divert public attention by making baseless statements against the opposition leaders.
BJP veteran leader asserted that by raising the issue of natural calamities, BJP wasn't trying to gain political mileage, but raising the demand of adequate compensation to the affected people. He asked the state government to immediately release compensation to the affected people and take rehabilitation measures for them as soon as possible.
Dhumal appealed to the Union Agriculture ministry to depute a special team to assess the losses in natural calamities so that relief fund could be releases to the state as soon as possible.
State BJP President, Satpal Singh Satti and senior party leader Rajeev Bindal also slammed ruling party leaders over the accusation of politicizing natural calamities.
BJP leaders blamed that the ruling party isn't serious tackling calamities, but when opposition highlighting the plight of affected families, its leaders, who were rejected by the people of the state in the latest assembly election, were accusing opposition for politicizing natural calamities.