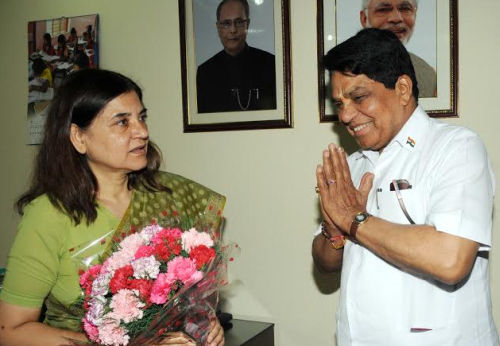 Social Justice and Empowerment Minister Col. (Dr.) Dhani Ram Shandil called on Union Minister for Women and Child Development Menaka Gandhi at New Delhi today. It was a courtesy call.
Dr. Shandil apprised the Union Minister that the State Government was spending major part of the budget on social welfare activities and a number of schemes were being implemented in this regard.
Shandil ensured Union Minister that Central sponsored schemes were being implemented which has improved the living standard of womenfolk in the State.
Maneka Gandhi appreciated the efforts of State Government in women welfare sector. She assured that Centre Government would provide all possible assistance to implement various welfare schemes in a effective manner.