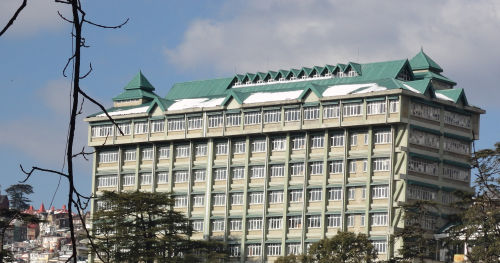 The Himachal Pradesh High Court has termed the transfer of land illegal and directed the state government to take back the 25 acres land from NGO Servants of People Society (founded by noted freedom fighter Lala Lajpat Rai in 1921), which was transfer by a panchayat Rachhialu in Kangra district 47 years ago for constructing a public library on the village's common land. NGO had not construct public library and meeting hall as proposed till now.
A division bench of Chief Justice A.M. Khanwilkar and Justice Kuldip Singh disposed of a petition, filed in 2004, which challenged the gift deed of Sep 19, 1966 executed by gram panchayat, asked the state to vest the land. The bench also said that "no prior approval of the government by way of general or special order had been obtained before execution of the gift deed. The gift…is void ab initio,". "Once it is held that the gift is void, ab initio, the natural consequence is that the society has no title over the land covered by gift deed and the land shall vest in the government…," the court added.
Court said that the society did not fulfil its alleged commitment for construction of a public library and a hall on the land gifted to it by the panchayat.
In 1988, a small part of gifted land were acquired by the Airport Authority for the construction of Airport at Gaggal and it had paid compensation of Rs 33 lakh 37 thousand 627 to the NGO. Court has also ruled to deposit the compensation amount into the government exchequer.