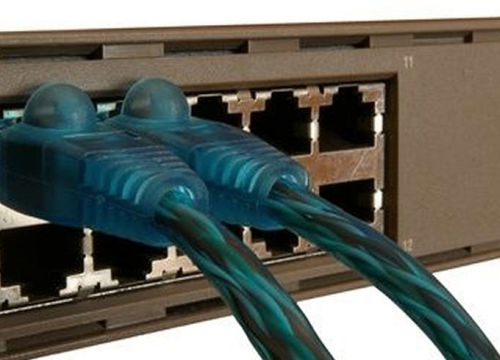 Himachal Pradesh government today signed memorandum of understanding (MoU) with Department of Telecommunication, Govt of India (GOI) and Bharat Broadband Network Limited (BBNL) for providing broadband connectivity to all Gram Panchayats of the state by establishing of an optical fiber network.
The MoU was signed by Principal Secy P.C Dhiman with V Umashankar, Jt Secy Ministry of Telecommunications and A.K Bhargava, Director BBNL in presence of union minister of communication and information technology Kapil Sibal in DRDO Bhawan New Delhi today.
Maneesh Garg, Director Information Technology Himachal Govt said that under the agreement the central Govt will establish an optical fiber cable (OFC) based network for broadband connectivity to all panchayats of the state for providing universal services to the rural population of the state. He said that central Govt will set up suitable telecom network on national optical fiber network for enabling the various types of application in the gram panchayats as well as rural villages of the state.
He said that entire project will be funded by union Govt and added that Department of Telecom shall monitor and review the implementation of the scheme to ensure effective results.
Garg said that public sector unit BBNL will undertake all works related to laying of new optical fiber to gram panchayats and said that state Govt will designate a nodal department to coordinate with BBNL for implementation of the project. He said that state Govt will not levy any charges on the project and ensure time bound implementation of the project in the state. He said that state Govt will issue blanket approval to BBNL authorizing it for laying OFC under the state agencies and electric utilities in the state. He said that residents in the rural areas will get easy and convenient access to public services on education, health, security, employment, agriculture, banking, transport etc through the project and will get access and awareness on Govt schemes in a transparent manner.
Along with Himachal Pradesh, GOI has approved a project to connect 2, 50,000 Gram Panchayats (GPs) in the country through OFC. The Central Government, through Universal Service Obligation Fund (USOF), is funding the project while the contribution of State Government would be by providing free Right of Way (RoW) for laying OFC. Along with Himachal Pradesh, Gram Panchayats of Assam, Bihar, Gujarat, Jammu & Kashmir, Maharashtra, Nagaland, Odisha, Punjab and UT Andaman & Nicobar Islands will be covered under this scheme.