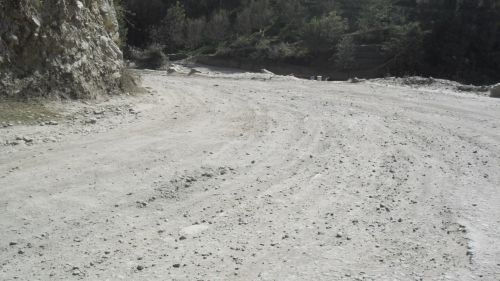 Himachal Pradesh High Court has directed the state government to start the construction of the 80-km-long Theog-Kotkhai-Jubbal-Rohru road within six months.
Division Bench comprising Acting Chief Justice RB Misra and Justice Rajiv Sharma, on public interest litigation, expressed dissatisfaction over the widening work the road and also directed the state to maintain it till the tendering process was completed.
The court said it would be the responsibility of the Chief Engineer-cum-project director to ensure that the condition of the road did not deteriorate even during monsoons.
During the course of hearing, Narinder Chauhan, Principal Secretary, PWD, and Naresh Sharma, Chief Engineer-cum-project director, Himachal Pradesh Road and Other Infrastructure Development, were present in the court and Chauhan told the court that the matter had been taken up with the World Bank (WB). He informed that a team of the WB had visited the state between January and February 2013 and once the green signal was given by the WB, tendering process would commence in May/June 2013.