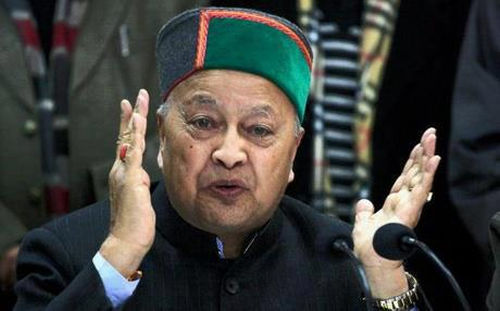 In a major development, Virbhadra Singh has been acquitted by the court of special judge B L Soni in Shimla in a corruption case slapped against him and his wife Pratibha Singh by the vigilance department. This judgment has came just a day before of taking oath as the chief minister of Himachal Pradesh for a record sixth time. Virbhadra Singh was present in the court when the judgment was delivered.
Prosecution had claimed that recordings on the cassette allegedly contain phone conversations of Virbhadra and his wife, talking to deceased bureaucrat Mohinder Singh, about illegal money dealing with some industrialists during late 1989. After having completed the investigation in the case, prosecution filed the chargesheet before the trial court in October, 2010.
Framing of charges against him in the CD case had forced Virbhadra Singh to resign from Union ministry. Earlier Singh's political opponent had used this CD case against him, but after the denial of testimony of two high profile prosecution witnesses on November 17, in which they denied the allegation of any bribe to obtain clearances for industrial projects, case was weakened. However, since the very beginning, Virbhadra Singh has maintained that the case against him was politically motivated.
During the same hearing, even the prime witness Major Vijay Singh Mankotia, who had brought this CD, whose origin is still unknown, too had partially turned hostile as he raised doubt over the authenticity of the voice.