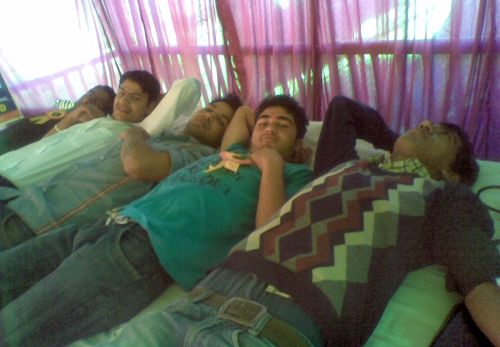 As many as 53 donated blood at the voluntary blood donation camp organized by ASHADEEP, Shimla based NGO in association with HPU EC at The Ridge, Shimla here on Thursday.
The blood donation camp was inaugurated by A.D.N Vajpayee, V.C. HPU. Students of HPU Centre for Evening Studies came forward to donate blood at the camp. Lauding the contribution of the Ashadeep for the common wellbeing of the society at large, he said that it was through blood donation that one could uphold the ideal of "Gupt Daan" and save precious human life. Prof. Shekher Sharma. Principal HPUCES, Prof. K.C. Sharma and other faculty members were also present there.
More than half of the blood donors were first timers. As Meenakshi expressed her satisfaction after donating blood for the first time saying "I used to be afraid of the idea of blood donation, but now I am feeling so elated that I will tell others to donate blood at least once in a year.
The camp was supported by college S.C.A. with the assistance of team from blood bank, Deen Dayal Upadhaya Hospital, Shimla. The team was led by Dr. Rajneesh.
Ashadeep President, Sushil Tanwar said, "This was 6th blood donation camp organized in year 2012, earlier one was organized at Arki, Solan district." He said that there is no better service to the society than a blood donation, where it saves many a lives associated with it.
Those among who donated blood include five girls who donated blood for the first time.