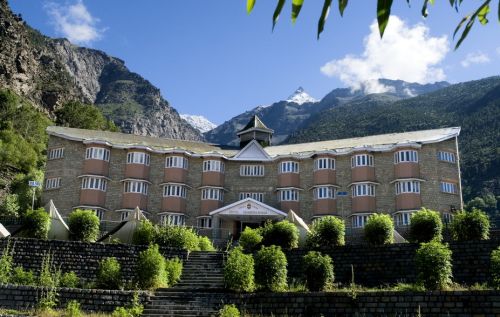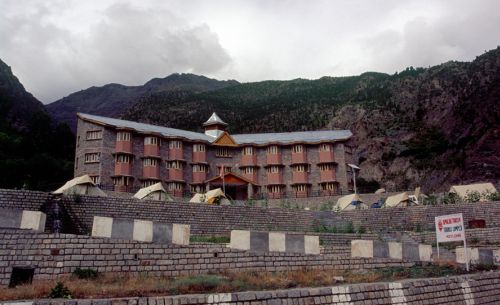 At an altitude of 3350 m above the sea level and set amongst the most picturesque surroundings, Keylong is the headquarters of Lahaul and Spiti district of Himachal Pradesh. The exquisite beauty of the place, which lies on the Indo-Tibetan Border, forced Rudyard Kipling to aver, "Surely the God live here this no place for men". And rightly so! The route to Lahaul takes a traveller through some of the most spectacular places that include Rohtang Pass at 3980m, Koksar (1st village of Lahaul) Sissu, Gondla and it crosses the river Chandrabhaga at Tandi. The region remains covered with snow most of the time in a year and is called the cold desert for not having rain.

For the visitors of this place, HPTDC has its budget hotel built at Keylong, Chandrabhaga. The hotel derives its name from Chandrabhaga River and offers a magnificent view of Kardang Monastery and the four high peaks covered with snow. The hotel serves as excellent accommodation for exploring the artistically and culturally rich monasteries near Keylong.
How to be Keylong?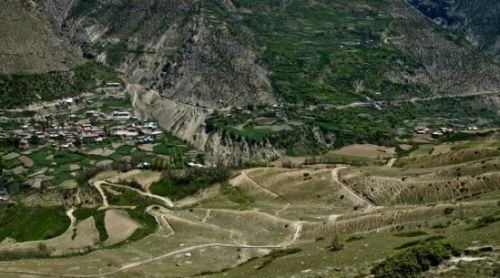 Keylong is connected by road and is 115 km from Manali, 188 km from Kaza, 373km from Leh, 690km from Delhi, 435km from Chandigarh and 375km from Shimla. The nearest airport at Bhuntar is 175km from Keylong and the nearest railhead at Chandigarh is 435km from Keylong. However, the heavy snow during winters cuts off the road connectivity to the region at Rohtang Pass for six months (from November to June).

What makes Keylong so special?
Set in the scenic backdrop of beautiful snow-clad peaks that remain as such most of the time in a year and the place is having one of the most picturesque surroundings. The place remains untouched from the higgledy-piggledy affair of the city life, which makes it a perfect destination for those who seek to spend some time in serenity on budget travel. The only thing is the place can be visited only from May to October.
What does Keulong offer?
 Open June to October
 Rooms are modern with attached baths and running hot & cold water.
 Restaurant and room service
 Satellite Television
 Parking within premises
 Tariff for rooms is on MAP plan
 Dormitory available
Main attractions in the vicinity of Keylong?
Some of the places worth visiting in the vicinity include the following
Tandi (8 kms)
Sissu (15 km)
Gondla (18 km)
Udaipur (53 km)
Triloknath (4 km)
Gompas Monasteries
Tariff in the hotel:
Chanderbhaga Suite (2 DBRs)……… 3000/-
Family Suite (2 DBRs)………….. 2900/-
DBR Regular …………………. 1800/-
Dormatory …………………… 200/- per bed