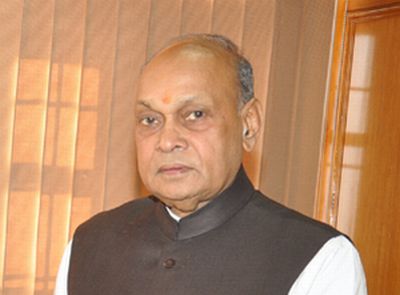 After recuperating from the illness, Chief Minister Prem Kumar Dhumal seems coming back to the routine work and in his first direction he directed all the Deputy Commissioners in the State to monitor follow-up of all the grievances presented to him during 'Prashasan Janta Ke Dwar Par' programme organized in their respective districts recently and report compliance to the Chief Minister's Office immediately. In the directions passed to the Deputy Commissioners on the individual requests pouring in from different quarters, Chief Minister said that public grievances needed to be accorded top priority and relief delivered to the aggrieved parties by the concerned authorities.
Chief Minister passed directions to enquire into the complaint filed by Manjubala, Pradhan, Gram Panchayat Bharari, tehsil Ghumarwin, district Bilaspur to enquire into the construction of Mihada to Unda link road, where retaining walls were yet to be constructed while in another complaint filed by Amar Singh, Pradhan, Gram Sudhar Sabha, Chhadal-Daloli, Ghumarwin, of road construction in Kuthera Section of PWD in district Bilaspur, concerned authorities had been directed to report status of the road project in village Chhadal-Daloli.
Chief Minister also passed directions to the concerned authority to inspect and enquire into the non-utilization of funds provided for construction of kitchen and toilet in government primary school, Aer, in tehsil Arki, district Solan. Taking cognizance of the complaint filed by a lady teacher against her school headmaster in Nurpur area of district Kangra, relating to causing her sexual harassment, he directed the Deputy Commissioner and Superintendent of Police, Kangra, to enquire into the complaint thoroughly and report compliance immediately so that further action in the matter could be initiated. He also directed the Director of Elementary Education to look into the matter personally and report compliance immediately.