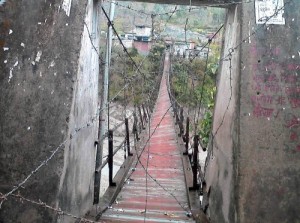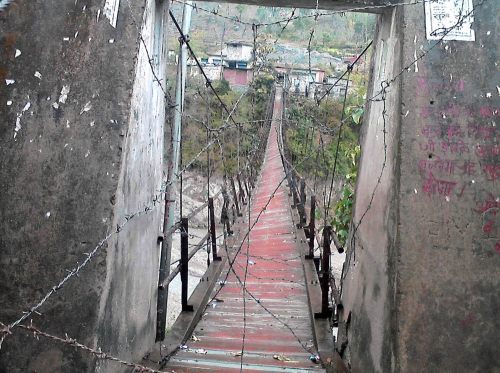 For the last two months thousands of residents of five panchayats of Sundernagar in Mandi Distt are facing inconvenience as the main foot bridge which connects these panchayats with National Highway (the shortest connecting passage) could not be repaired.
As per information the main rope of hanging bridge (which was constructed by Forest Dept.) was broken on February 6,2011 but the authorities instead of repairing it immediately, have closed it for public use and due to it more than 20,000 residents of five panchayats of Batwara, Dhawal, Haraboi, Dhanyara and Serikothi are facing problem as in order to come to National Highway they have to pass this bridge which was the only shortest passage to visit Sundernagar (Mandi) and parts of Bilaspur Distt.
More than 500 students used to cross this bridge daily to go to Govt Sr.Sec School Dhawal, while hundreds of patients used the bridge to go to the Aurvedic Dispensary or Veterinary Dispensary with their animals. The residents of five panchayats now have to cover 10 KM more distance to reach Sundernagar. It was told that around 5000 commuters were using this bridge which was the main connecting link for these five panchayats.
Sohan Lal Thakur former congress MLA from Sundernagar, targeting the the B.J.P said, the Govt has been talking much about the development but in reality it is not serious to solve the problem of public. The authorities have been unable to restore the main foot bridge for than two months. Sohan Lal said that earlier this bridge was damaged in similar way in 2006, but was immediately restored within seven days. According to Forest officials the foot bridge would be immediately restored as the amount has been sanctioned for the repairs.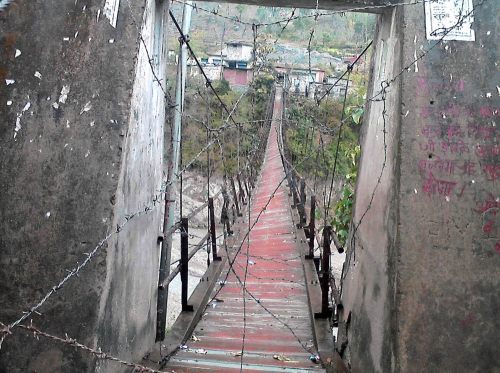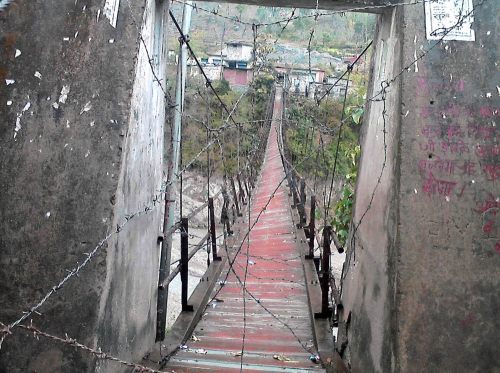 Photo By: Mahesh Chander Sharma