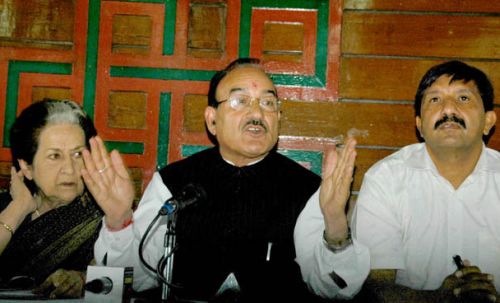 Reacting on State Government's latest allegation of meager funds for Himachal, PCC President Kaul Singh Thakur rebuke Dhumal government and said that Dhumal regime should express gratitude to the Centre for providing liberal funding and giving prestigious institutions to Himachal rather than harping about discrimination being meted out to it. He elaborated that Centre has given Himachal an IIT, a central university, an ESI Medical College and a National fashion Technology Institute (NIFT). Government also received generous funding under MNREGA.
Kaul Singh Thakur gives an anecdote of recent launches ambulances program and said that Centre Government has funded for the 108 ambulances under NHRM (National Rural Health Mission) and also providing 60% of the operational cost for the year.
Kaul Singh blames state government for the mismanagement and allege for the series of scams. He said that the Atal Swasthya Sewa is a big scam; and added that funds given by the Centre under the National Rural Health Mission (NRHM) are being misused. Thakur added that BJP government is reluctant to acknowledge the fact that funds are being provided by the Centre for the scheme and state is using it to gain cheap publicity.