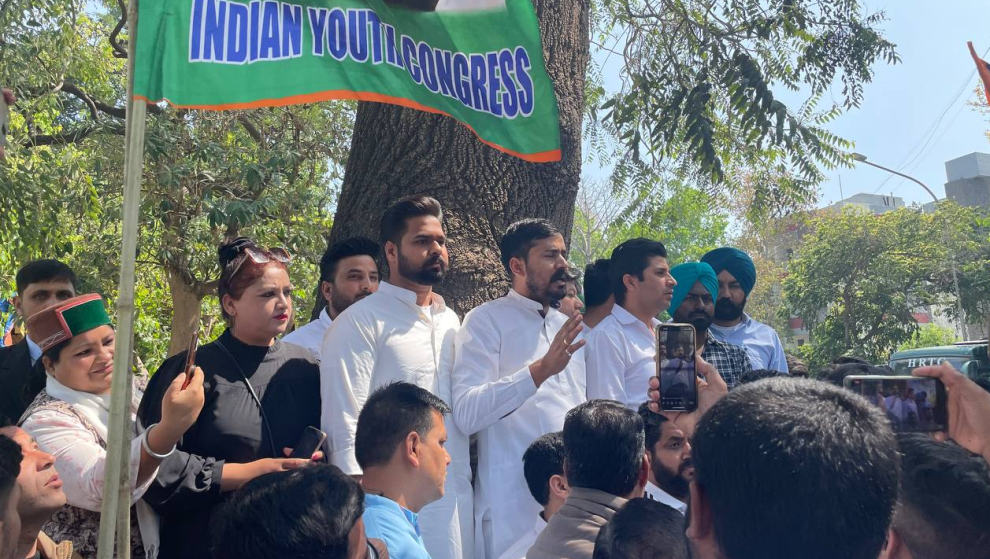 Shimla: Taking action for not attending the party protest in New Delhi, Youth Congress relieved Himachal Working President Yadhopati Thakur, Vice President Rajneesh Mehta, 20 General Secretaries, 29 Secretaries and 4 Joint Secretaries.
Youth Congress also relieved 42 assembly presidents including Shimla Rural President Bhupinder Sharma, Rampur President Rahul Soni, Jubbal-Kotkhai President Kapil Thakur and Chopal Youth Congress President Anish Diwas.
Indian Youth Congress protested the disqualification of Congress Leader Rahul Gandhi as a Lok Sabha member on Monday. Protesters raised slogans against the Union Government and Prime Minister Narendra Modi.
Indian Youth Congress activists from across the country gathered at the Jantar Mantar to show solidarity with the Former Congress President. They criticised the central government for "silencing" the voices of the democratic opposition. Protestors were also detained.
Former Congress President and Wayanad MP Rahul Gandhi were disqualified as a member of Parliament a day after the Surat court convicted him in a 2019 criminal defamation case on March 24.