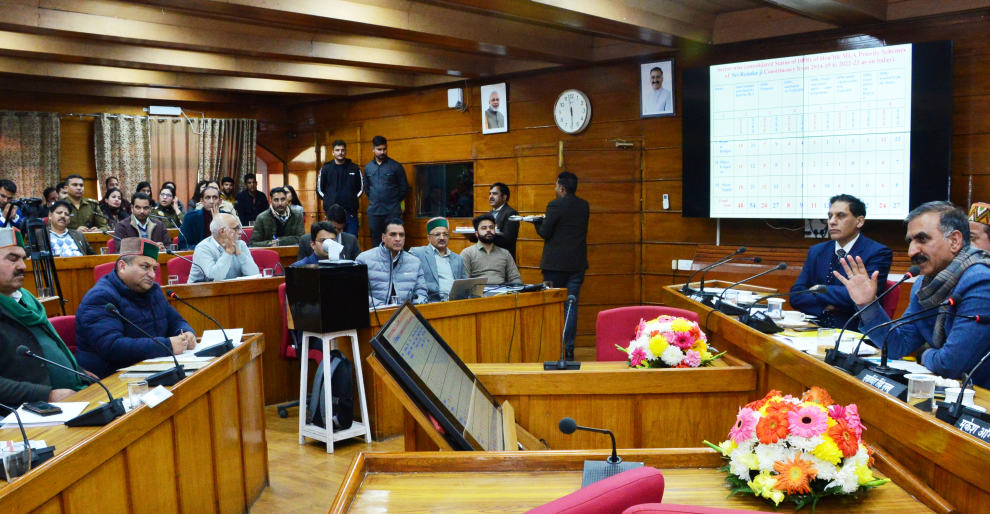 Shimla: The Himachal Pradesh Government has proposed an annual plan size of ₹9,523.82 crores for the Himachal Budget 2023-24.
The state Chief Minister Sukhvinder Singh Sukhu, while speaking at the MLAs' priority meeting for an annual budget on Wednesday, said that the state government's budget will decide the direction for the next five years.
CM Sukhu asked legislatures to present their priorities from the point of view of solving the challenges of the future. He said that "for making the state financially strong, unnecessary expenses have to be curtailed by taking some stringent measures."
With a debt burden of ₹75000 crores and liabilities of around ₹11,000 crores, the Chief Minister emphasised the need to maintain financial discipline in letter and spirit.