Dharmashala: Chief Minister Sukhvinder Singh Sukhu thanked people of Kangra district for giving Congress party overwhelming support in the recently concluded assembly elections.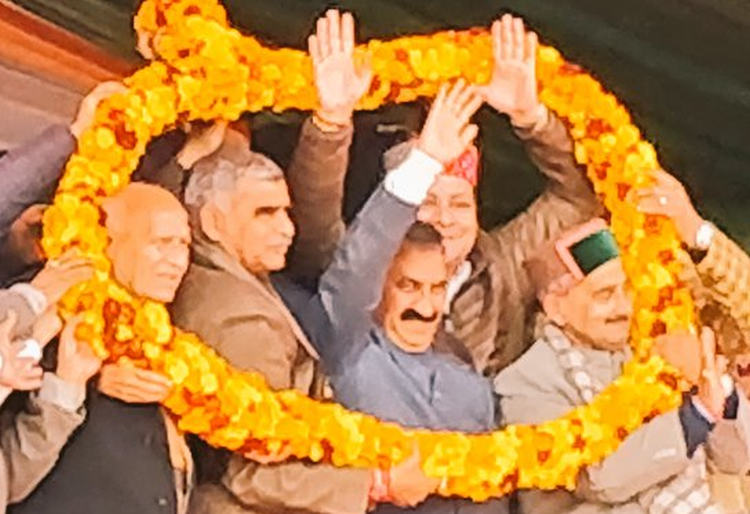 "I heartily honour the overwhelming mandate given by the people of the Kangra in the assembly elections and I assure, you to give special focus to the development of the district in all spheres", CM Sukhu said while interacting with the media at Dharamshala.
Earlier, today morning Sukhvinder Singh Sukhu landed at Police Ground Helipad to preside over a mega 'Jan Aabhar Rally'. He was given a rousing welcome at Dharamshala.
Sukhu was accompanied by co-incharge of Congress for the State, Tajinder Singh Bittu.
This was his first visit to Dharamshala after being sworn in as the Chief Minister on 11th December 2022.
Pro-tem Speaker Chander Kumar, MLAs, and people from different walks of life had lined up to welcome the Chief Minister enroute from the Police line to the Zorawar Stadium, Dharamsala, the venue of 'Jan Aabhar Rally'.