Initially conservation of water will be started in three catchment areas of Ashwani Khud, Gumma and Noti Khud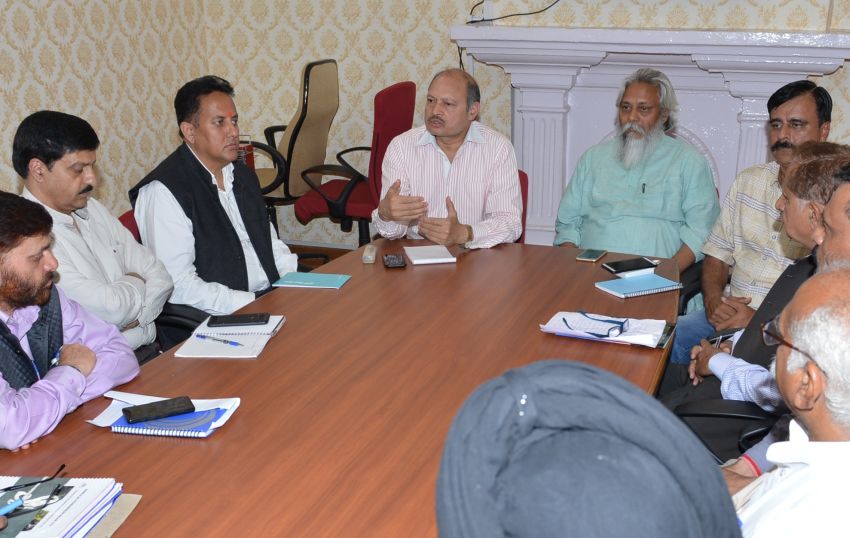 Shimla: To cope up with the scarcity of water the state government is constituting Inter-Departmental task force, which will work on water conservation in the state.
Additional Chief Secretary Dr. Srikant Baldi, in a water conservation meeting, said that after the two-day survey of Padma Shri Rajendra Singh, the state Government will take effective steps by following the work plan suggested by him to conserve water and to overcome the water scarcity in the state.
He said that initially the work will be started in three catchment areas of Ashwani Khud, Gumma and Noti Khud and later on after laying down the indicators Giri area will also be included in it.
Baldi said that suggestions of converting various small bridges in the form of check dam by Rajendra Singh will also be implemented in the state. Detailed survey will also be conducted to know the topographical needs of the state and after forming terms and preferences the process will be replicated at other places in the State and also find other possibilities of conserving water in hilly areas. He said that for this, Agriculture, IPH, PWD, Rural Development and Science and technology departments will be included.
Padma Shri Rajendra Singh known as 'Water Man' of India said that Himachal Pradesh is blessed with rich water sources and the need is to properly utilise and conserve it to avoid the future potential threats. He said that community water decentralization management is the most effective way for this, in which the participation of local residents is necessary.
He said that after studying the topology by visiting various areas of state he have coined a term 'Water Prosperity ' in Himachal and we are trying to find the measure to make this prosperity available to the people of state. We will create water bands by selecting sites without delaying and creating rich water reserve bank around the state. For this we have formed Shimla Watershed Rejuvenation committee in the State.
Principal Secretary Agriculture Onkar Chand Sharma, Director, Rural Development and Panchayati Raj Rakesh Kanwar, water experts Sudhindra Mohan Sharma from Bhopal and Gopal Singh from Rajasthan, representatives and senior officers of various departments were also present during the meeting.