Landslide at Khalaranala in Kullu, two vehicle buried, administration rescues six person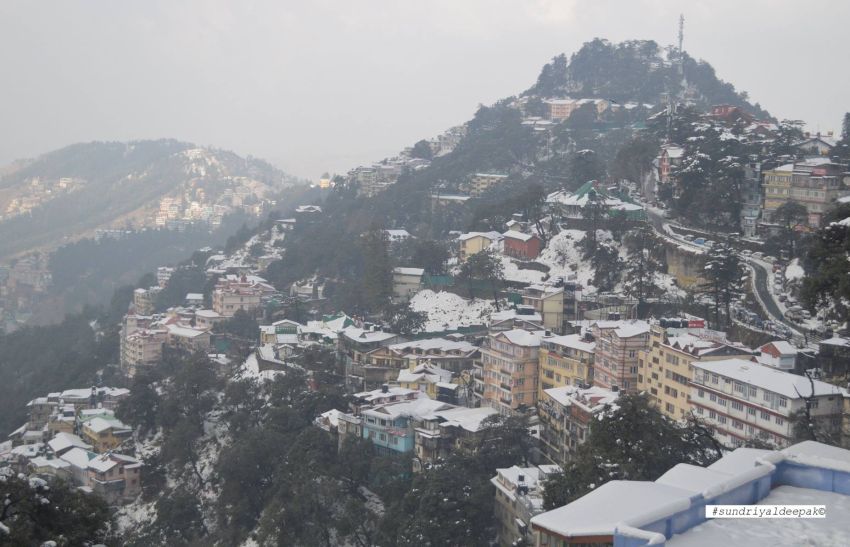 Shimla: Heavy snowfall, which is highest on single day in last 15 years, has jammed vehicular moments in most part of the state. Snow has blocked highways and link roads giving harrowing time to commuters across the state.
Snow hit vehicular movement beyond Shimla town, and manali, while the entire Kinnaur, Lahaul-Spiti and part of Chamba and Shimla district have been cut off from the rest of the world.
After two consecutive days of snow, most of the roads in the state interiors remained closed to traffic.
Road links to Kinnaur district and towns in Shimla district such as Narkanda, Jubbal, Kharapathar, Rohru and Chopal, Dodra kawar have been cut off and likely to time to fully restore.
As per PWD report 690 roads are closed for traffic and out of these 200 roads are likely to be restored for the traffic by today evening, whereas 199 roads will be opened by 24 January 2019 and remaining 291 roads will be opened after 24th January.
The PWD loss has been assessed Rs. 51.92 crore which may increase after final assessment of loss and damage to the roads. Total 350 number of machinery has been deployed for restoration of the roads.
Snowfall has also badly affected the electricity in most part of the state and as per HPSEB out of total 5058 affected Distribution Transformer (DTRs), 2625 have been restored and balance 2483 DTRs will be restored soon. The South Zone has been severely affected during this snowfall.
Total 189 IPH water supply schemes have been affected by this snowfall and total loss assessed more than 3 crore. However, the number may rise as some of the areas are still inaccessible. The restoration will be done within next two days.
Landslide at Kullu, two vehicle buried, 6 rescued
A massive landslide has struck at Khalaranala, Lug valley in Kullu where 2 vehicles were buried in the muck of landslide. The district administration has rushed a rescue team at the spot and cleared landslide.
Deputy Commissioner Kullu Yunus also rushed to the spot to oversee the rescue operation. Total 6 person were rescued while 2 person sustained minor injuries are getting treatment at Regional Hospital Kullu. The interim relief has been provided to the affected persons.
HP Chief Minister convene review meeting, directs to restore power, water supply and roads
Chief Minister Jai Ram Thakur has convened a review meeting of top officers to take a stock of situation of the losses, restoration and rescue operations being under taken by the State Government. The Chief Minister has directed to restore the electricity, water supply and roads at the earliest.