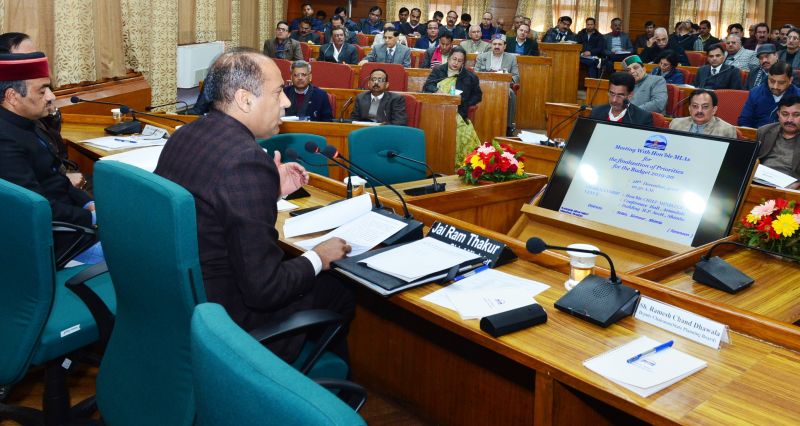 Shimla: The state government has proposed Rs. 7100 crore plan size for the financial year 2019-20. The plan is Rs. 800 crore more than 2018-19 with 13 percent increase.
Chief Minister Jai Ram Thakur, in a meetings of MLAs of Solan, Sirmaur and Shimla districts for finalization of their priorities for next financial year, here today, announced increase for implementing works of MLA priorities under NABARD through Rural Infrastructure Development Fund (RIDF).
Thakur said that projects worth Rs. 544.21 crore have been cleared by the NABARD which are recommended under MLAs priorities during the year 2018-19.
Jai Ram Thakur said that state government has succeeded in getting Rs. 9689 crore six major external aided projects from Central Government under tourism development, horticulture development, mushroom development, augmentation of drinking water, water protection and rain water conservation and forest management during last one year which would go a long way in ameliorating the income of the farmers, horticulturists and providing employment to the youth. He thanked the Centre for providing liberal financial assistance to the state for accelerating the pace of development.
Legislatures pressed for enhancing funds under MLA priority, improvement and proper maintenance of rural roads, strengthening of drinking water supply scheme and providing adequate staff in education and health institutions.