Vikramaditya Singh, son of Veteran Congress leader and former Chief Minister Virbhadra Singh, got engaged to Sudarshna Singh, from the Udaipur royal family.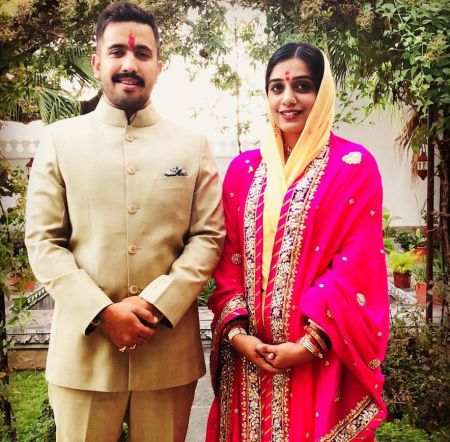 The engagement ceremony took place at Udaipur in Rajasthan. Vikramaditya Singh, while disclosing on social media wrote "With blessing of all I am happy to introduce Sudarshana Singh to you all as you are all my extended family. I thank you for the love that you have showered on me for years and hope you will do the same on us as we seek your blessings and love for the future."
Vikramaditya's fiancée is an interior designer and resides in Mumbai. The marriage is expected to take place by March next year.
Vikramaditya Singh is elected to the Vidhan Sabha from Shimla rural assembly constituency. Before electing to the Vidhan Sabha, Singh was active in Youth Congress and elected to the post of president in the youth wing of Congress. He won the seat with record margin. He was seen active during the Virbhadra Singh tenure as Chief Minister.