Shimla: 368 stranded people have been rescued safely from the Lahaul Valley. Additional Chief Secretary (Revenue & Disaster Management) Manisha Nanda told that administration had launched rescue operation on today morning in Zingzing Bar and Baralacha area.
356 rescued persons were brought back via Rohtang tunnel whereas 12 foreign tourists were airlifted. She told that administration has rescued total 898 persons to safe places, Nanda further added.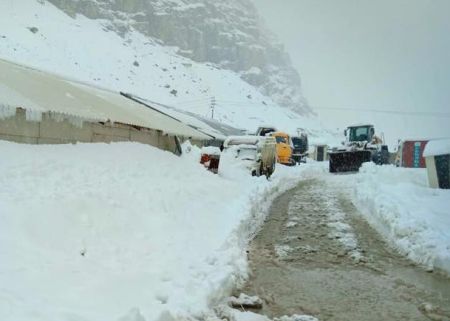 Rescue operation was monitored by Additional Chief Secretary herself. She confirmed that some people were still stranded in Lahaul Valley and rescue operation will be launched to rescue them. This operation will continue in coming days till all stranded persons are rescued to safe places. She told that ration to 250 BRO personnel have been sent on Wednesday and the packets of eatables have been air dropped to Kunzam pass.
Losses to the public properties due to the recent heavy rain has been assessed Rs. 220.29 crore. Additional Chief Secretary said that complete report of loss is being prepared by the different departments.
Manisha Nanda told that due to heavy rains 373 roads were blocked in the state out of which 200 roads would be opened by Wednesday evening and the remaining roads would be opened in next two- three days.