Shimla: Himachal Pradesh government has decided to go for CBI enquiry in the scholarship case. Chief Minister Jai Ram Thakur, in a meeting with Education Minister Suresh Bhardwaj, Chief Secretary Vineet Chawdhry and other senior officers of the state government to review the scholarship schemes of the Centre and State governments in which various anomalies were found.
Anomalies in State and Centrally funded Post Matric schemes for SC/ST students came to light after reports revealed that students of government schools in the Lahaul and Spiti district had not been paid scholarship.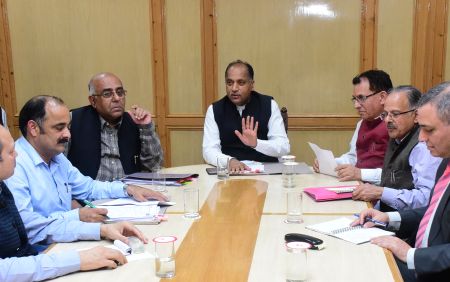 Taking a serious view of the complaints, the government had directed the Director of Higher Education for through probe in the matter.
It's learned that crores of rupees were involved in the mega scam and genuine students were not given scholarships and the funds were allegedly transferred to accounts of ineligible candidates and fictitious accounts were opened outside the state for transfer of scholarships.
Meanwhile, the government has decided to appoint a vocational coordinator for the day-to-day monitoring of the scheme and the coordinator will respond to complaints and send replies to ministers.
Thousands of students of SC, ST, OBC and minorities sections of the society are being benefited from the State and Centrally funded schemes and due to the anomalies in the disbursement of the scholarship many needy students are now facing difficulties in paying the high fees of especially engineering, management and pharmacy courses.