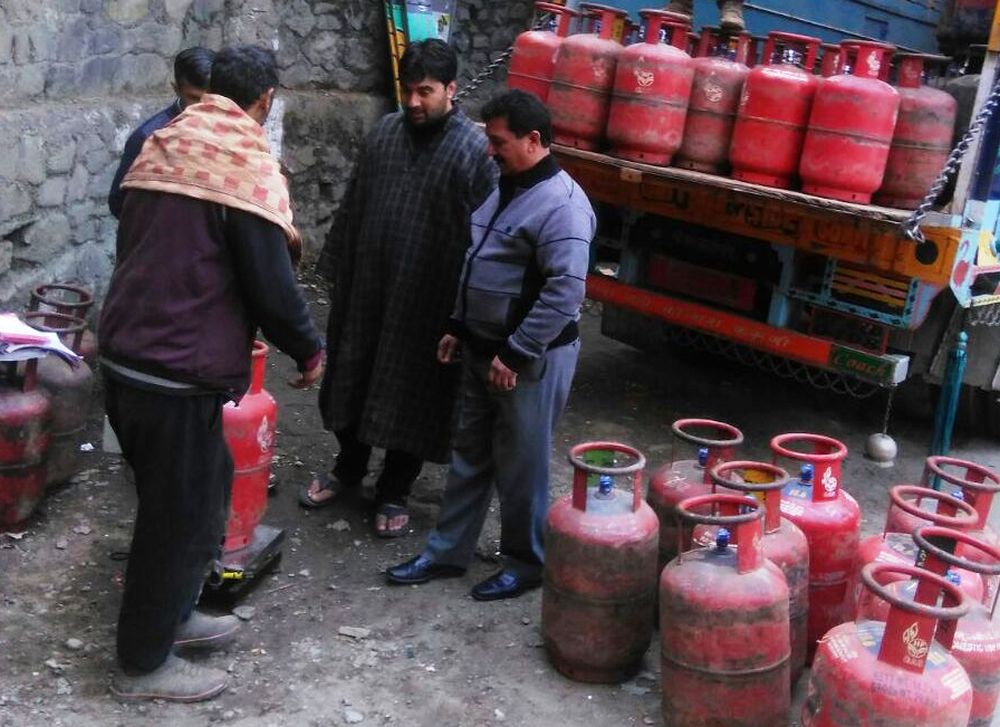 Shimla: Food, Civil Supplies and Consumers Affairs Minister Kishan Kapoor today said that 11 erring gas agencies had been booked for under-filling of LPG cylinders from various parts of the state. He warned that the government would take action against the erring LPG distributing companies.
Kishan Kapoor said that he was receiving complaints of lesser quantity of LPG in the cylinders from various parts of the State, and to check the erring agencies the department conducted the on spot inspections of LPG cylinders at various distribution centers and companies as well.
The minister said the Food and Civil Supplies and Weight and Measures Department during a special campaign on Tuesday inspected as many as 3,441 cylinders and found 40 cylinders not fulfilling norms. These underweight LPG cylinders were confiscated and cases were registered against 11 gas agencies.
Kapoor said that such kind of campaign was undertaken for the first time in the State. He said that he was sensitive to the complaints of consumers and any irregularity will be viewed seriously.
Minister has given warning all Gas Agencies in the State for distributing LPG cylinders as per prescribed quantity of gas and also as per the prescribed norms.
Director Food and Civil Supplies Madan Chauhan detailed about various activities of the department and assured that such kind of inspections would be the regular feature of the department and for any discrepancy, stern action would be taken against the defaulters.