The Himachal Cabinet accorded approval to notify the Himachal Pradesh Energy Conservation Building Code 2018 (HPECBC) and Himachal Pradesh Energy Conservation Building Rules, 2018.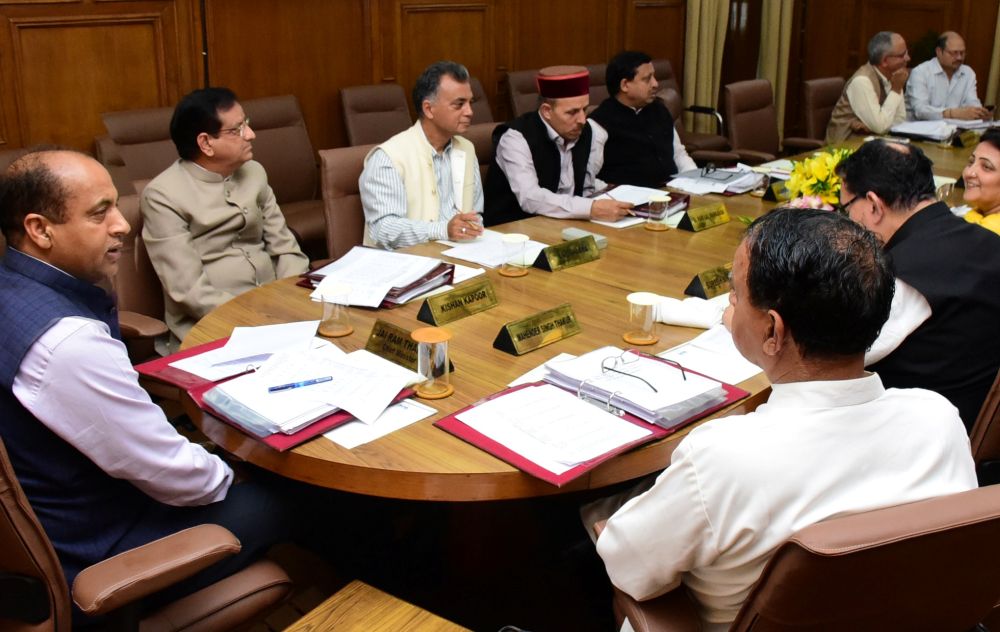 The purpose of HPECBC is to provide minimum requirements for the energy efficient design and construction of buildings in Himachal Pradesh. The Code provides two additional sets of incremental requirements for buildings to achieve enhanced levels of energy efficiency that go beyond the minimum requirements.
The Himachal Pradesh Energy Conservation Building code is applicable to buildings or building complexes that have total built up area of 750 square meters or more and an intended to be used for commercial purposes. The private residential building shall not come under the ambit of the Code.
The Cabinet approved enhancement of borrowing limit of Himachal Pradesh State Electricity Board Ltd. from Rs. 5000 crore to Rs. 7000 crore.
The Cabinet also decided to operationalise Medical University at Ner Chowk in Mandi district for effective management and monitoring of all the medical colleges of the State.
It accorded approval to enhance stipend to the MBBS interns of IGMC Shimla, Dr. Rajendra Prasad Government Medical College, Tanda and BDS interns of H.P. Dental College, Shimla from Rs. 10,000 to Rs.15000.
It also decided to implement Mukhya Mantri Lok Bhawan Yojna in the State under one community building would be constructed in each assembly constituency to facilitate the people for organizing various social, welfare and cultural activities etc. at a cost of Rs. 30 lakh.
In another decision, it gave its nod to the guidelines for implementation of Mukhya Mantri Madhu Vikas Yojna as per the budget commitment. The scheme will be implemented by the Horticulture Department and it will benefit all the bee keepers engaged in commercial bee keeping besides the bee keepers willing to adopt bee keeping as source of their livelihood.
The Cabinet agreed to enhance the number of days under Mahatma Gandhi National Rural Employment Guarantee Act from 100 to 120 days which will benefit thousands of such persons.
The Cabinet gave its approval to open Fire Post at Thunag in district Mandi along-with creation of various posts of different categories and purchase of two fire fighting vehicles to man the Post. It also gave its nod to create new Division Seraj at Janjehali and new Sub Division of Public Works Department at Bagsiad in Mandi district.