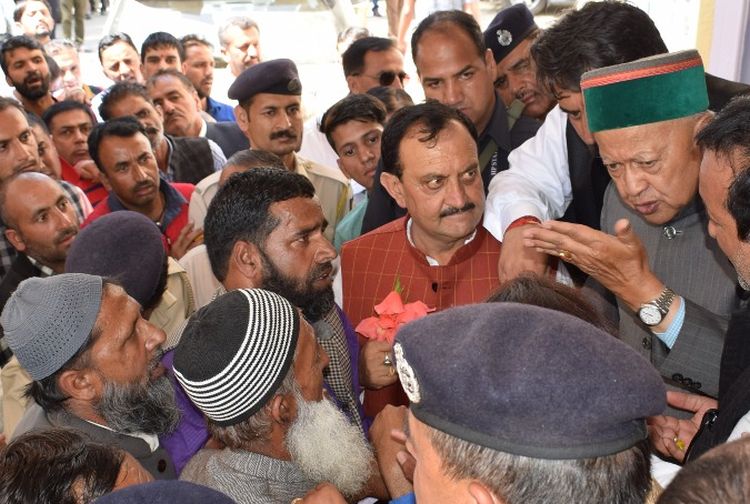 Virbhadra Singh is known for taking pot-shot at his political opponents. In his day tour to Chopal assembly segment, Virbhadra Singh also not forget to take a dig at Chopal legislature, who has recently snapped ties just before assembly election with Congress and joined BJP, said that political jumpers have no future and no place in the hearts of the public and public life.
Singh, while addressing public meeting at Chopal, said public was well aware that who had done developmental works in the area. He said jumpers cannot affect the government but would certainly ruin their own future.
Advising young public representatives, veteran leader asked them to go to the door steps of public and resolve their problems. He said
"in democracy people should not go to public representatives rather public representatives should go to the door steps of public and resolve their problems"
Singh said that it's earnest duty of the representative to serve each and every person of the area that has elected him. Public representatives are often surrounded by sycophants and they should be able to differentiate between right and wrong, he further added.
Recently, Chopal legislature, who was elected as an Independent candidate in 2012 assembly election and had given support to the Virbhadra Singh as an associate member, snaps his association with Congress and joined BJP.