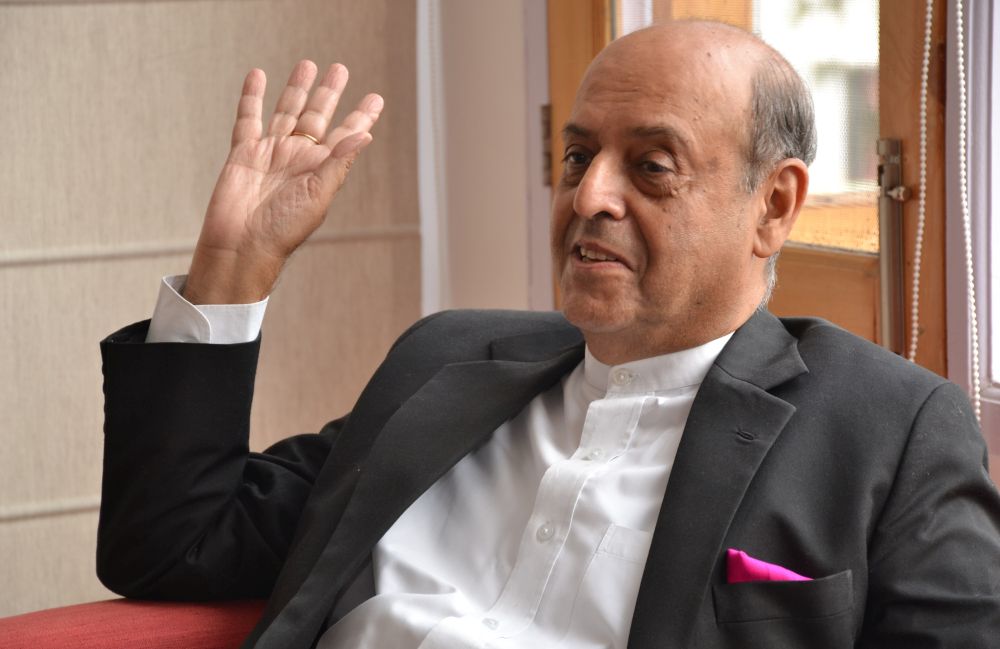 Solan: Former Chief Election Commissioner of India, Navin Chawla, expressed full confidence in the Electronic Voting Machines (EVM) of the Election Commission.
Chawla, while interacting with media at Shoolini University, claimed, "The EVMs are full tamper proof as no one knows the SOS code." He added that when someone wins on the same machine they are happy, but when someone else wins, the same people point fingers at the EVMs credibility.
Citing the example of Uttar Pradesh elections, Former Chief Election Commissioner said on the same generation of electronic voting machines in 2007 Mayawati's BSP did well while in 2012 the Samajwadi Party and Congress alliance made the government. In 2017 general elections, the BJP did extremely well in the UP elections.
He also shared that in 2009, during his tenure as the Election Commissioner, ECI had demonstrated by bringing around 100 machines from 10 states at one place to show that the machines could not be tampered with.
"It was important to understand that unlike the United States or some other country we do not associate any student or volunteer in the elections and only the Government machinery including the police, local administration, election commission workers are involved who are all fully accountable," added Chawla.
Talking about the Delhi incident where a member of AAP had demonstrated that the machines could be tampered with Chawla said that the machines showcased were not of the Election Commission of India.
Navin Chawla served as Chief Election Commissioner of India between 2009 and 2010 and the Indian General Elections were executed under his supervision in April and May 2009. Chawla has also written the biography of Mother Teresa.
Navin Chawla was at Shoolini University for addressing the Guru Series lecture. The 'Guru' Series of Lectures, named after the great spiritual guru Parmahansa Yogananda, is a unique initiative of Shoolini University to bring eminent personalities from all walks of life to speak on topics of broad interest, providing a platform for intellectual discourse and lifelong learning for the students and faculty of the University.