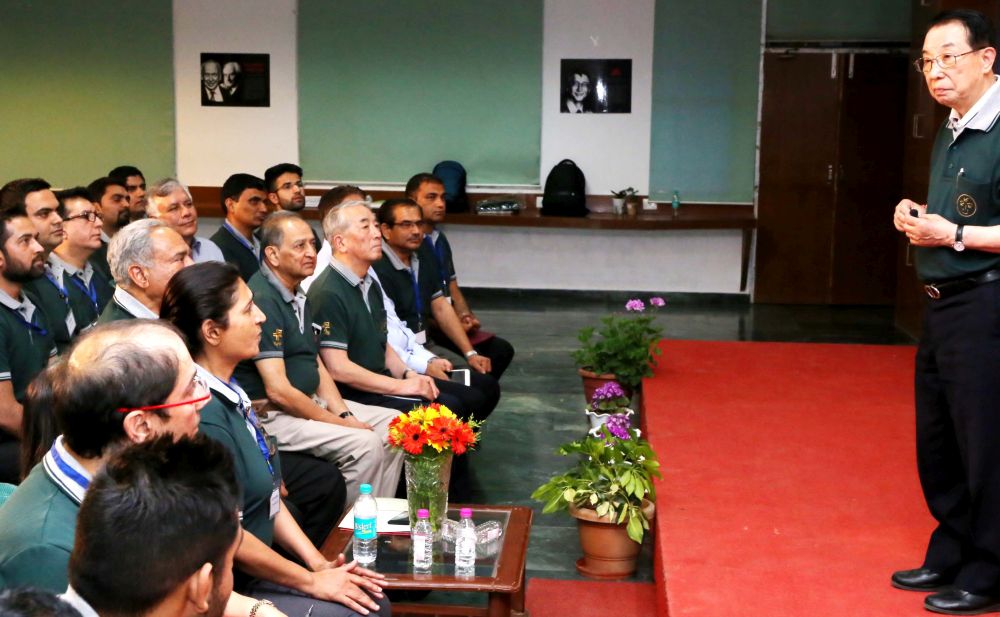 Japan International Cooperation Agency (JICA), Confederation of Indian Industries (CII), Parwanoo Industry Association and Solan based Shoolini University have join hands to start one-year management-training program Visionary Learning Community of India (VLCI) at the University.
The VLCI seeks to increase the efficiency and productivity of the industry and academia, and implement the new concept of manufacturing which is termed as 'flow' concept. The program aiming at small and medium enterprises.
Advocating to create an Indian way of management, Padam Shri recipient Professor Shoji Shiba said that with VLCI, they have tried to create an excellent model of 'Skill India' for the country's young population. Prof. Shiba stated
"The young people of the country are increasing every day, but is difficult for them to get jobs as they lack the skills and concepts required by the industry. There is a big gap between the academia and industry. Through VLCI, we make the faculty come to industry and work with them. Later, the faculty implements the gained knowledge in training the younger generation,"
Prof. Shiba added the success of VLCI was due to the sharing of knowledge and not following the traditional method of piece-by-piece defect improvement. Some examples of this globally effective experiment, which has seen improvements between 150-300 percent after implementation, were also shared during the event.
Over 30 managers from eight industries and four faculty of Shoolini University have enrolled for the programme. Chanderkant Patel and Saideep Rathnam will be run the program as chief mentor, while Japanese experts Prof Shiba and Furuhashi, who have been sponsored by JICA, have been also been engaged.
The Indian Government's Department of Industry Policy and Promotion is the nodal agency. Through the Ministry of Human Resource Development support, the CII, IIT Kanpur, Madras and IIM Kolkata are the founding partners.
"This is the first time that such a learning programme has been implemented in North India. The industry and academia have joined hands together for this programme and eight companies from the Parwanoo industry region have enrolled," said Dr. Sarita Nagpal, Principal Advisor, CII.