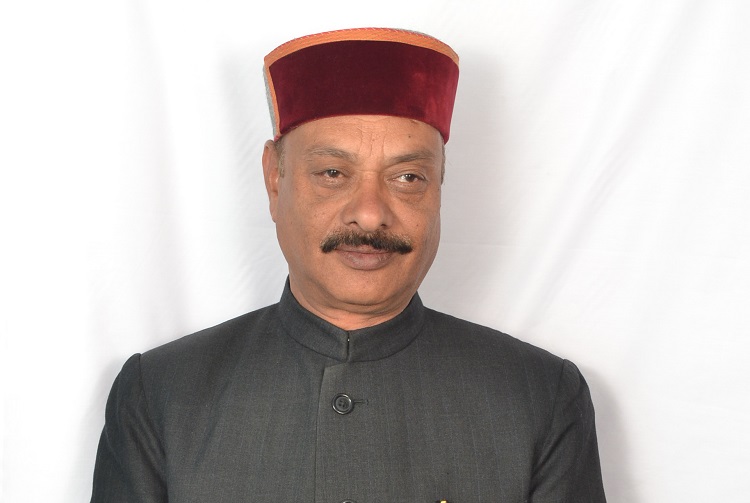 Taking lead in announcing candidate for Bhoranj assembly segment bye-election, BJP has named Dr. Anil Dhiman, son of late politician ID Dhiman, party candidate for the poll to be held on 9 April, 2017.
In a parliamentary board meeting, legislature and party state vice-president Randhir Sharma was named in-charge for the poll. State party president Satpal Satti hoped for retaining the seat with huge margin.
The assembly segment was vacated following demise of BJP's Ishwar Dass Dhiman on 15 November 2016. He had won seat six times in a row from 1990 onwards.
The state election committee of BJP had sent four names to the high command for party ticket, and after due deliberation, country's biggest party (with the votes' share in latest parliamentary and state elections) could only find deceased leader's son to lead the party on the seat.
However, the state election committee of Congress has failed to name its candidate so far as party has sent a panel of nine names for the seat and the High Command. As the last date of nomination is 21 March, it's expected to name its candidate in a day or two.
The scrutiny of the nominations would be done on 22 March while candidates could withdraw their names by 24 March, 2017.
The polling would be held on 9 April and counting on 13 April and entire election process would end on 15 April, 2017.
75,719 electorate would exercise franchise in Bhoranj Assembly segment including 37514 male and 38205 female voters.
The state election commission has set up a Control Room in the office of Chief Electoral Officer with telephone number 0177-2621551 for general public and 0177-2622721 for media besides a toll free number (1950).