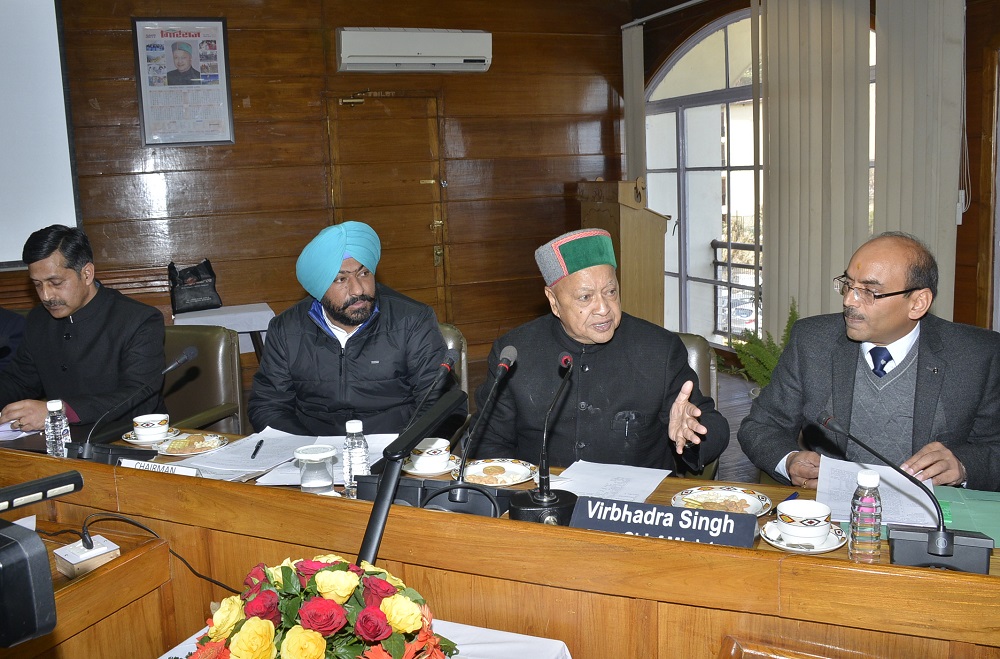 Himachal Pradesh Chief Minister Virbhadra Singh promised to formulate a policy for computer and outsource employees within a month and a half.
The Chief Minister, in a meeting of Congress backed trade union INTUC, convened to discuss the issues of various categories of employees, said that sympathetic measures would be taken and policy be made for regularization of panchayat chowkidars who were working since long. He said that taking into consideration the services being provided by Panchayat Chowkidars, the State government recently enhanced their honorarium from 2050 to Rs 2550. Even the incentive of Asha workers had been enhanced to Rs 1000, he said.
The Chief Minister said that separate provision should be made to pay pension of the employees, particularly of Himachal Road Transport Corporation and the money under pension head should not be utilized elsewhere. He also directed for granting timely pension to the employees.
He directed that teachers engaged by School Management Committees (SMC), may not be replaced and transferred as they were giving their services in schools in far flung areas. It was stated in the meeting that the services of SMC teachers have been continued for the year 2017-18.
The Chief Minister also asked to formulate a policy for water guards kept by Panchayats but their honorarium was being withdrawn from IPH department. He said that their job needs to be defined as well as streamlined so that they may be benefitted. A joint meeting of Panchayati Raj and IPH department should be held to solve the issue, he said.
On the demand raised to relax conditions for promotion of Junior Engineer (JE) in Irrigation and Public Health department, the Chief Minister said that the government would sympathetically consider relaxation in a period of service from 25 to 20 years of Work Inspectors and Surveyors for post of JE.