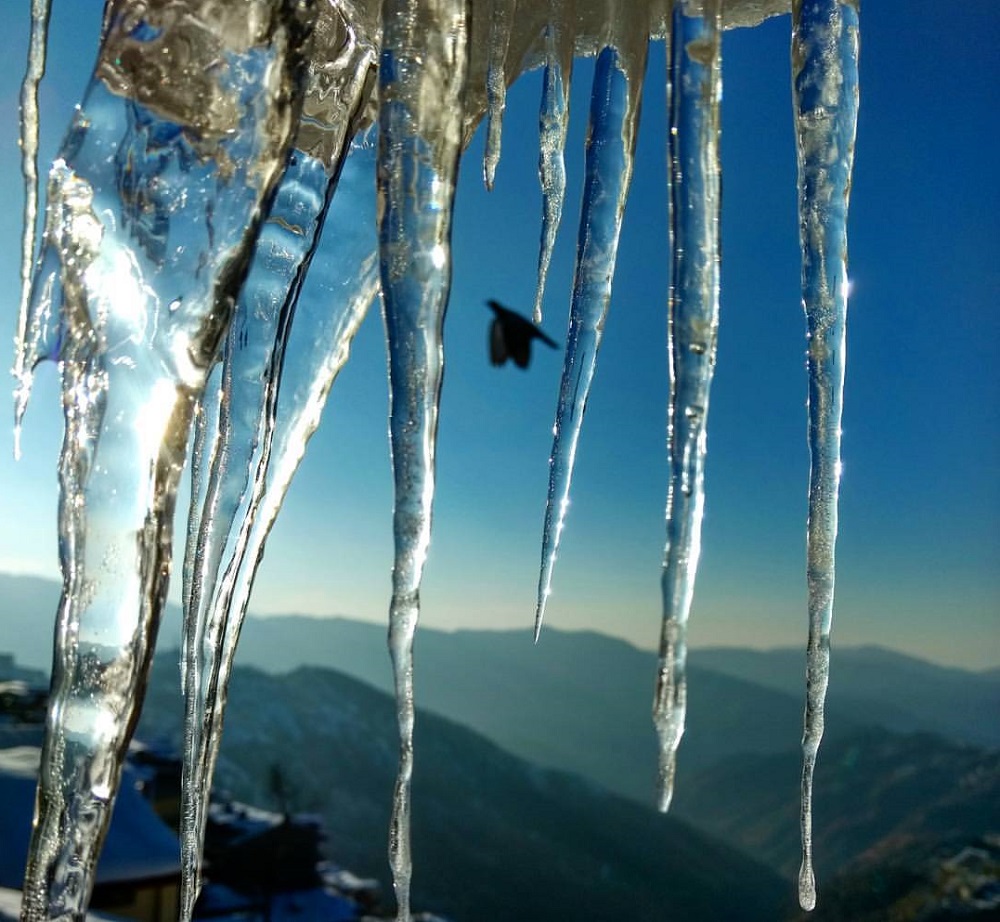 Shimla: Recent heavy snowfall has aptly given sneak peek into the capabilities and preparedness of the state administration to deal with any emergency situation in the state. Administration has failed to restore the electricity even within the Shimla MC periphery, and one can understand the problem of the people living in interior region like Balson, Chopal, Kupvi, Kotkhai, Seraj and many others which were cut off from the basic amenities from past six days, and have no clue when there hardship will be over.
Shimla, which is a capital of the state and aiming to enroll itself in union Government flagship Smart City project for liberal funding, facing worse as providing electricity and water supply are still a big task for the local administration. Snapped electricity polls and wires are visible in every nook and corner of the city and despite best effort from handful of technicians – still it seems to take more time to bring city to normalcy.
After facing public criticism for failing to restore even basic amenities, now big bosses are regularly monitoring the situation. Today itself two important meetings were held. In one Irrigation & Public Health Minister Vidya Stokes, reviewed the supply of drinking water schemes for Shimla town with Officers of Municipal Corporation Shimla and I&PH Department.
With positive feedback from her officers, she is hoping to provide adequate water supply on alternative days to Shimla citizens. Officers' informed octogenarian politician that all water lifting schemes are doing fine and will be able to provide upto 30 MLD by tomorrow. Out of 298 water supply schemes in Ghanahatti, Kusumpti and Koti sub division 250 have been restored. Administration has pressed four water tanker to cater to those areas where supply lines had frozen due to chilled weather.
In another meeting of Chief Secretary VC Pharka with Secretaries, HODs, DC, Shimla and Commissioner, MC Shimla reviewed the preventive and remedial steps taken by the Departments. He directed the Departments I&PH, Health and MC, Shimla to take necessary steps to prevent water borne diseases due to heavy snowfall and rains.
Pharka asked the officers concerned to issue Health Advisory through media including H.P. Kisan and other SMS Gateways regarding weather forecast and use of drinking water. He asked the departments connected with the essential services like power supply, roads, water supply, telecommunication to continue deployment of staff from other areas for maintaining and restoring the essential services on priority.
Chief Secretary claimed that 480 roads have been opened for vehicular traffic out of 607 roads closed due to heavy snowfall.
He also cautioned Deputy Commissioners to continue monitoring the supply position of essential commodities so that there is control on prices and no fleecing of residents and tourists takes place.
Meanwhile MeT department has confirmed of another snowfall on the 15th and 16th of January.
The Chief Secretary has directed all the Departments to remain prepared and vigilant on this account and ensure that there is no inconvenience to the general public and essential services are maintained under all circumstances.
Picture credit: Sud Gourave