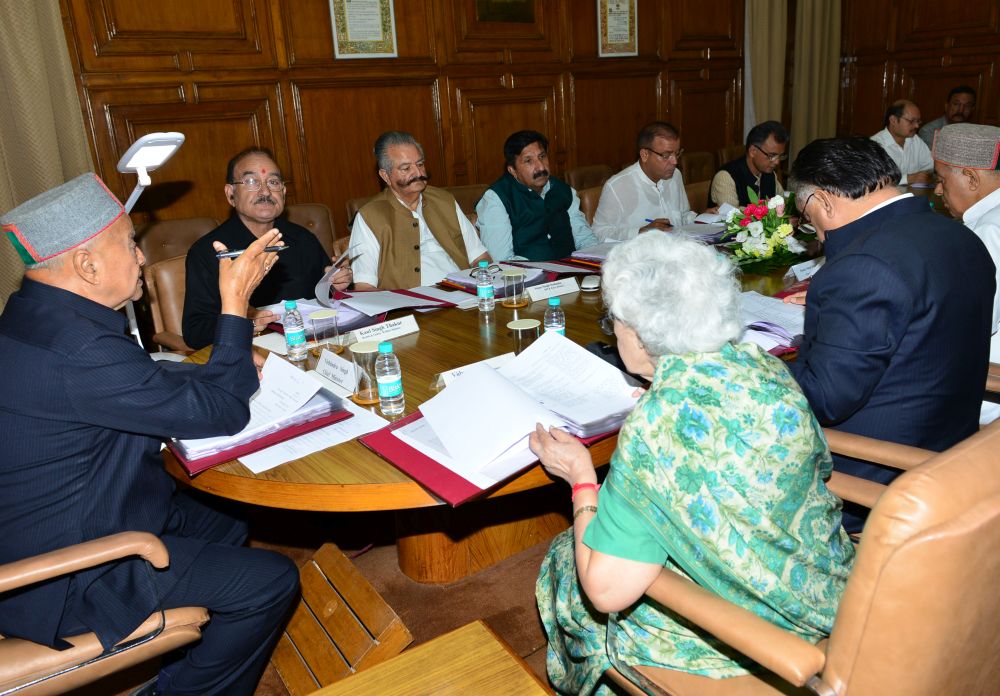 Shimla: Giving relief to the apple growers of the state, the Cabinet accorded approval to reduce value added Tax on Anti Hail Nets to 4 percent from 13.75 percent.
The Cabinet, presided by Chief Minister Virbhadra Singh, also decided to reduce the present rate of Additional Goods Tax (AGT) on Iron and Steel from Rs. 7.50 per quintal to Rs. 5 per quintal as per the Budget assurance of Chief Minister. This would further give relief to manufacturers from the slum in the market. It also accorded approval to reduce VAT on CNG from existing 13.75 percent to 5 percent.
The Cabinet also decided to procure the citrus fruits (Kinnow, Malta, Galgal and Oranges) under Market Intervention Scheme, 2016-17 (from 21st November 2016 to 15 th February 2017). The citrus fruits (Kinnow, Malta and Orange) up to 500 Metric tonnes would be procured @ Rs.6.50 Grade-B and Rs 6 for Grade-C per Kilogram and for 100 MT of Galgal the rate would be Rs. 5 per Kilogram. Similarly, handling charges would amount to Rs 2.65 per Kgs for Kinnow, Malta and Orange and Rupee one per Kilogram for Galgal.
The Cabinet gave its nod for creation of new IPH Division at Matiana in district Shimla. It also approved to create new Sub Divisional Office (Civil) at Jhanduta. It gave approval to amendment in Tax Schedule under Himachal Pradesh Tax on Entry of Goods into Local Area Act, 2010.