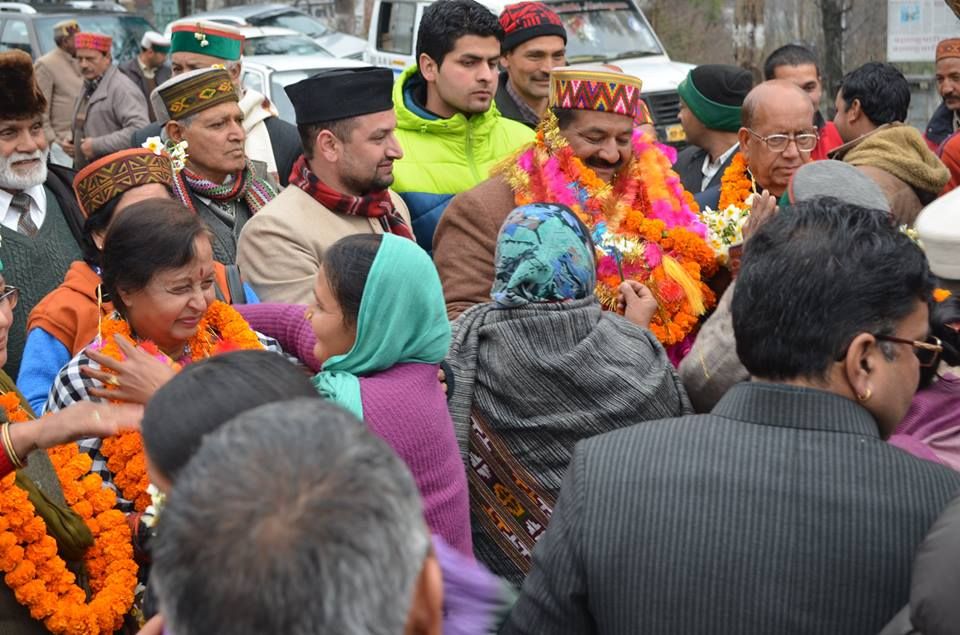 Four year old Himachal Lokhit Party (HLP), formed by BJP dissident just before the 2012 Assembly election on the issue of corruption in saffron outfit, is on its verge of winding up.
HLP, in its Core Group meeting, all district committee presidents and state executive at Kullu to take a final call on the party's merger with the BJP or the AAP, authorized its Chief Maheshwar Singh to take final call on the issue.
As per reports, Maheshwar Singh wanted to merge the party with the BJP, but leaders from Solan, Shimla, Kinnaur, Mandi and Kangra are vehemently opposing to return to the saffron fold and even advocating to join hand with AAP for the common objectives of fighting corruption and providing a political alternative. HLP leaders also feared that they won't get recognition in the BJP as its leaders who returned to the BJP before the parliament election are either inactive or sulking.
Maheshwar Singh assured to discuss the issue with the BJP and the AAP before taking any decision. It's learned that Maheshwar Singh is in constant touch with BJP leaders and speculating his return to the BJP.
Before the 2012 Assembly elections, a section led by Maheshwar Singh left the BJP and floated a political outfit to fight corruption and provide a third alternative to the electorate. Though it failed miserably in the election and could manage a lone seat, but emerged as a spoiler for BJP in the state.