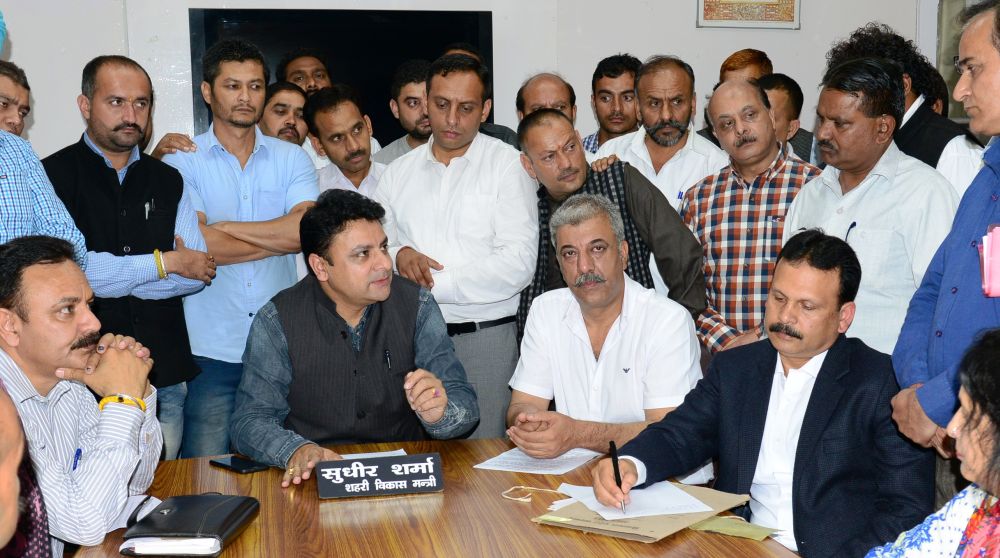 Shimla: Giving major relief to the building owners of merger area, Town & Country Planning and Housing Minister Sudhir Sharma announced that buildings or constructions constructed before the merger in Municipal Corporation need not to apply for regularization as at the time of construction of these buildings, no building regulations were in vogue.
The Minister, in a meeting today to discuss the provision of the Town & Country Planning Ordinance regarding regularization of buildings, revealed that residents of these areas would be issued domestic water, sewerage, electricity connection after taking undertaking to this effect from the applicants that their houses were constructed before they became a part of Planning or Shimla Municipal Corporation area.
Regarding the reduction of compounding fee for regularization of buildings, Sharma said though the fee had been reduced considerably by the government in comparison to previously promulgated ordinance, however, government would re-examine this issue. He said the government would take an affirmative action for extending the benefit of this ordinance to such persons who had retained their buildings under previous policies.
He also gave direction to the Urban Development, Town & Country Planning department, Municipal Corporation, Shimla to take immediate steps to facilitate the public for taking benefit of the ordinance by way of making clarifications or proposing amendments.
MLA Anirudh Singh, Vice-Chairman, H.P. Tourism Development Corporation, Harish Janaratha, Director, Town & Country Planning Sandeep Kumar, Commissioner, Municipal Corporation, Pankaj Rai and various ward members and residents of Municipal Corporation area attended the meeting.