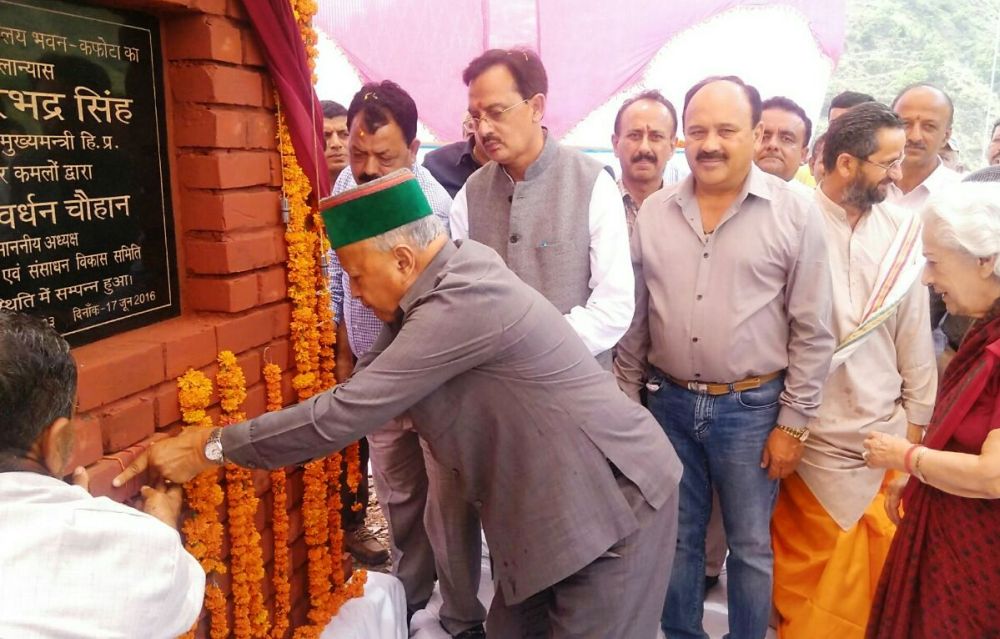 Shillai: Congress veteran leader and Himachal Pradesh Chief Minister Virbhadra Singh has claimed that Indian National Congress believes in clean politics and not in the politics of region and religion and dividing people on lines of caste and colour.
The Chief Minister, while addressing a public meeting at Shillai, in district Sirmaur today, said that only those resort to cheap politics, who want to achieve their own selfish motive rather than caring for the welfare of the people.
The policy of the Congress party has always been to empower the people for their overall development and the best way to do so was to provide them basic and quality education, he said, adding that a well-educated society leads to the development of the Nation thus ensuring prosperity of one and all. I want everyone to be educated and be a responsible citizen of the country and contribute in Nation building. He said
"Times and again, I am being criticised by the opposition for opening educational institutions in numbers, but I want to make them understand that the Congress believes in educating the society as a whole for development of the State"
The Chief Minister also stressed the need for preservation of culture, customs, traditions and language for up-keeping ones identity. He said
"A person or a society could only be recognised because of its distinct culture and language. We should have a separate identity so as to be recognised from the region or religion we belong to or we possess. Civilisations perish, which fail to preserve their culture and traditions"
Irrigation and Public Health Minister Vidya Stokes, Chairman, Employment Generation and Resource Mobilisation, Harshvardhan Chauhan, DC, B.C. Badalia, SP, Soumya Sambasivan, Chief Engineer, PWD, Ashok Chauhan, Chief Architect, N.K. Negi were also present on the occasion.