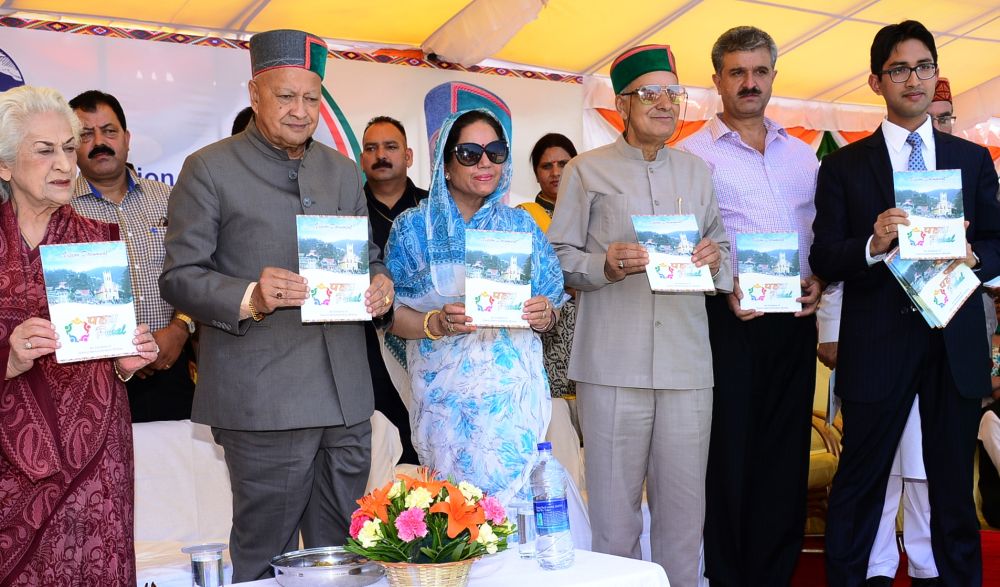 Shimla: In a bid to identify and work on the thrust areas having direct impact on the lives of the people, the Shimla district administration initiated PEHAL, a vision document for implementing program under its canopy with key sectors, which includes Primary Education, (PRERNA), educating people on rights of forests, health and sanitation, anti-drug campaign, livelihood and women empowerment
Chief Minister Virbhadra Singh, while initiating the program, lauded the efforts of the district administration. He said that PRERNA, an important component of PEHAL, would go a long way in result enhancement, resource nurturing and assessment for imparting and improving the learning levels in primary schools.
The Chief Minster said that since primary education was a base on which all subsequent learning was done, the program would help identifying gaps and making teachers responsible focusing on these gaps to make education interesting. "I am happy to learn that 100 primary schools across the Shimla district has been identified", for launching PRERNA to strengthen primary education, said Chief Minister. He said that student's performance level could be assessed independently by identifying these gaps.
Chief Minister said that as far as health sector was concerned, we have to ensure that our surroundings were free from litter. As Cleanliness is next to Godliness, we have to aware the masses regarding safe sanitation and hygiene practices so as to remain healthy and the school children can contribute a lot in this direction, said the Chief Minister. He said that the government had decided upon the strategy of Community Led Total Sanitation (CLTS) and awareness campaigns in the district under PEHAL.
The PEHAL campaign focuses on two aspects as far as educating the people on forest rights was concerned, and to add, "I want to say that the administration should settle all issues of bestowing community rights of traditional forest dwellers in the district", said the Chief Minister.
Deputy Commissioner Rohan Thakur said the PEHAL was an attempt to integrate various stakeholders for overall development of the district, which includes line departments, Panchayats, Mahila and Yuvak Mandals so as to make it a peoples' movement. He said
"as far as cleanliness was concerned almost 100 percent individual household toilets in three blocks of Rampur, Nankhari and Narkanda, adding that 6000 more toilets were needed to achieve 100 percent individual house hold toilets in the district"
Educating people on forest rights, and the benefits thereof, are also under the area of operation of PEHAL, said Rohan Thakur, adding that a massive Information, Education and Communication (IEC) campaign to aware the people had been already launched. Besides, empowering the people with requisite skills, under livelihood mission would be started under PAHAL, which include Basic Masonary, electrical work, home appliances, Plumber courses, etc.
The PEHAL also aim to build a resource base of semi-skilled and skilled women who can be converged into main government programs and the district administration is also trying to create and enhance the infrastructure for sports and recreational activities to take the young minds away from drugs under the Anti-drug campaign incorporated in PEHAL.