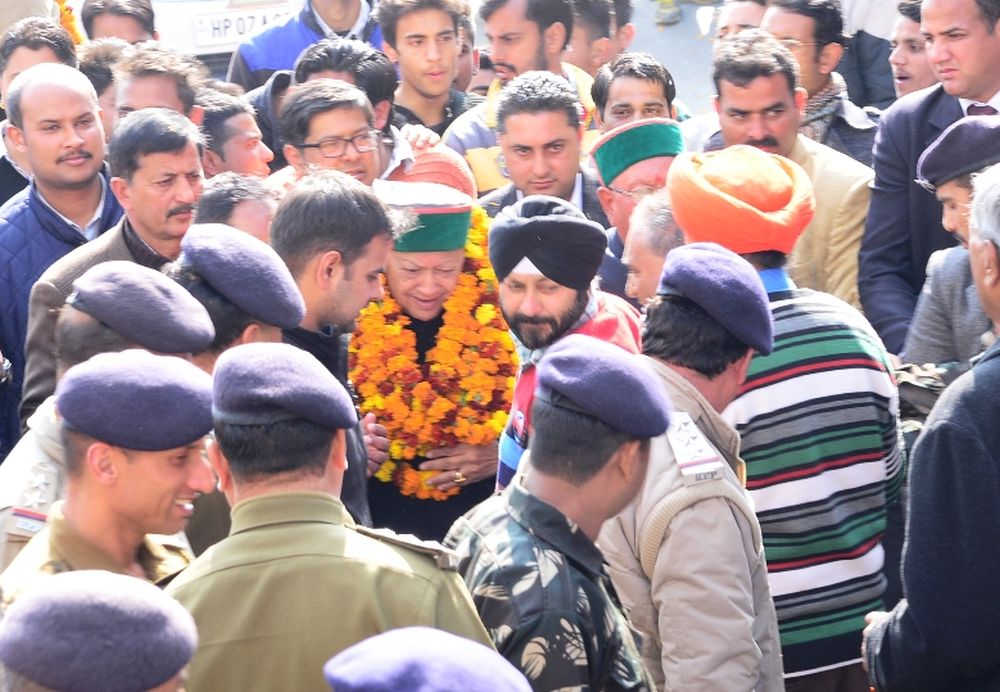 Palampur: Giving rest to speculation and criticism about the Vidhan Sabha at Dharamshala, Chief Minister Virbhadra Singh said the Dharamshala Vidhan Sabha is a symbolic of people power, equality, status and social integration.
Terming hosting winter session of Vidhan Sabha at Dharamshala as a big step for socio-political and emotional integration, the Chief Minister addressing a public meeting at Palampur questioned political distractors about the reason for not holding it at Tapovan.
He said that the government was considering to set up convention centre in the premises of the Vidhan Sabha so that it could be utilised and earn during the lean period along with some other activities.
The Chief Minister blamed opposition leaders for dividing the people of the State on basis of caste and culture and area, forgetting that Himachal was a home to unique culture and customs and abode of Gods, who were inseparable part of the daily life of the hill people.
He said that India was a secular state supporting religions of all type and those who think to divide the people on basis of region and religion were the biggest enemies of independent India.
The Chief Minister said that Dharamsala had become the second capital town after Shimla and was housing many important offices. Besides shifting Board of School Education to Dharamsala, which though faced lot of opposition, and further the move taken by the successive Congress governments just to facilitate the people of Kangra and nearby districts.
Earlier, Speaker Vidhan Sabha BBL Butail thanked the Chief Minister for dedicating projects worth over 12 crores in Palampur constituency. He detailed about the development activities which had taken place in the constituency.