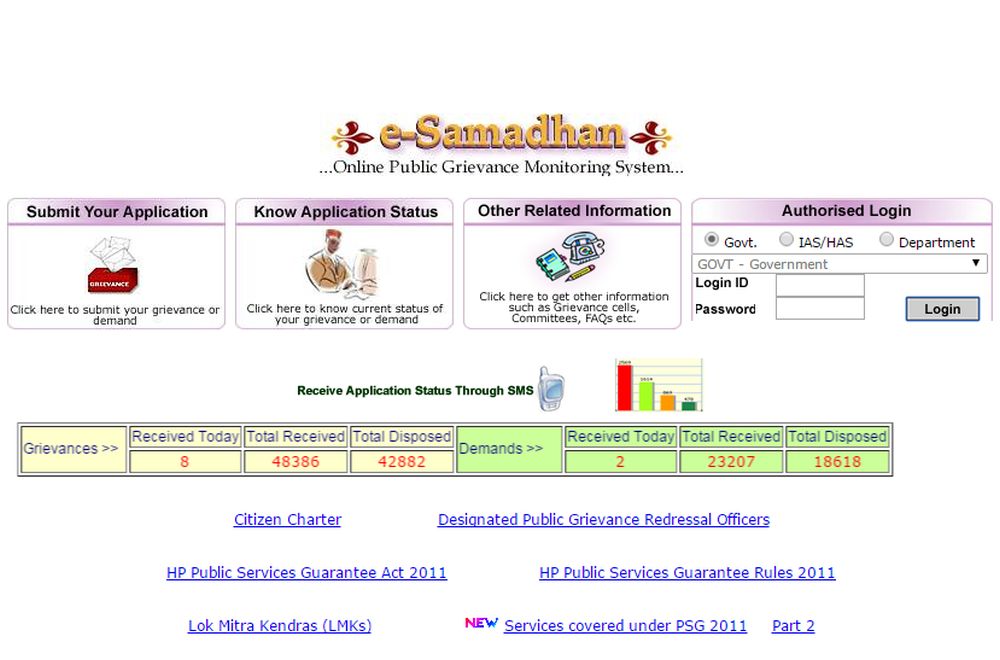 New Delhi: Himachal Pradesh was today given e-Governance award by the government of India during Good Governance Day at New Delhi.
The award was given by the Union Minister of Communication & Information Technology Ravi Shankar Prasad.
Himachal Pradesh has been ranked second among all the States and Union Territories of India.
Sirmaur, Shimla and Una districts also received the award for being best contributing districts of Himachal Pradesh. These awards were received by concerned Deputy Commissioners along with District Informatics Officers.
The Digital India Week was celebrated in the country between July 1 to 7, 2015 and its main objective was to inform, educate and engage with citizens through organization of events at large number of Digital Points of Presence such as Government offices, CSCs/ Post Offices, Blocks, Schools, Gram Panchayats etc.
In Himachal Pradesh, a number of events were organised during this week and reporting was done through the online systems.
The award was received by a team headed by Additional Chief Secretary (IT) Sanjeev Gupta.