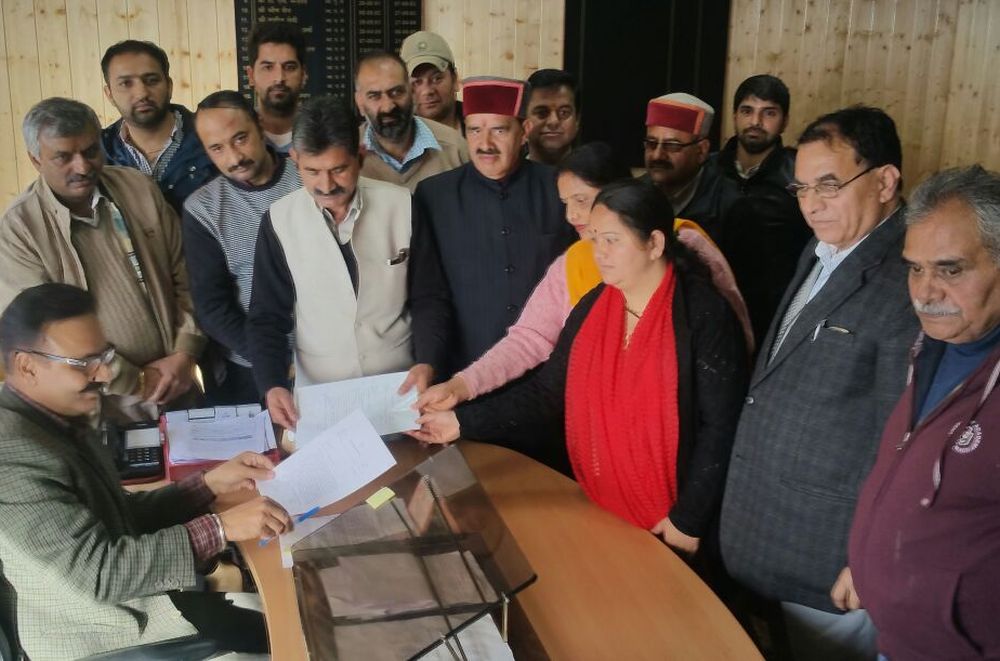 Shimla: Days after Himachal High Court cancelled the road permit of the sealed roads in the Shimla city, local legislator Suresh Bhardwaj wrote to chief minister Virbhadra Singh to amend the Shimla Road Users and Pedestrians (Public Safety and Convenience) ACT, 2007.
Bhardwaj demanded that in the ensuing winter session, act should be amended to provide much needed relief to the common people of Shimla town who are facing the brunt of impractical conditions. He said
"I would request you to immediately affect the desired changes in the provisions of the Act in the ensuing Vidhan Sabha session at Dharamsala, to make it more pragmatic, people friendly,"
Bhardwaj said the intention of the act was to promote the sanctity and also to cause the minimum inconvenience to the common public. "Under this exercise the roads of central town was classified into open routes, restricted routes and sealed routes. For the open routes there was no permit required," he said.
Shimla legislature said that large number of residents live in the old township of Shimla i.e. Lower Bazaar, Ram Bazaar, Middle Bazaar, Mall Road, US Club, Lakkar Bazaar and majority of the houses don't have access to the road, and thus no possibility of having a parking and this very provisions of the Act don't entitle such people to have the facility of these route permits," he added.
Bhardwaj further added that "amongst this population, there are old aged people, senior citizens and people suffering from various diseases like Cardiac problems, cancer etc. All these people need and deserve this facility but there are no provisions to lessen the problems and suffering of such people".
"There is also no provision to cater for the needs of the tourists. We expect the tourists to enjoy the fatigue of the grueling walk to these destinations" BJP leader further added.