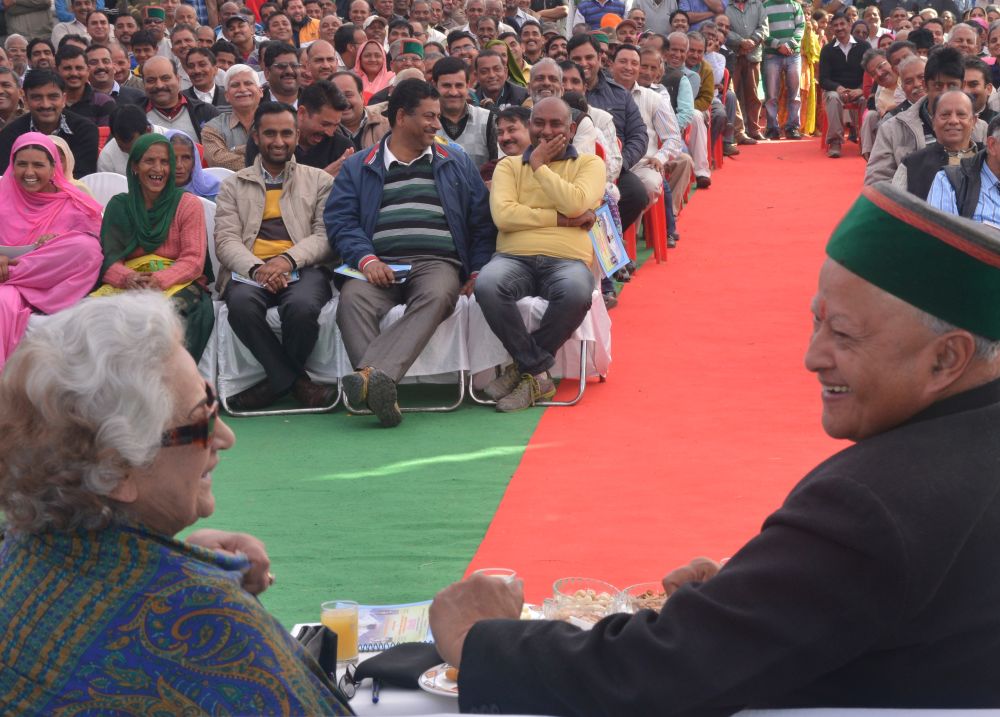 Shimla: Taking strong cognizance over the statement of Union Health Minister J.P. Nadda, in which he has asked Chief Minister Virbhadra Singh to resign on moral ground, Cabinet colleagues Vidya Stokes, Sudhir Sharma, Prakash Chaudhary and Karan Singh have termed it a pressure tactics of the BJP to destabilize the State Government.
In their joint statement, the Ministers alleged that some Union Ministers misusing central investigating agencies against Virbhadra Singh at the behest of State BJP leaders. They said
it was strange that three different central agencies had been engaged to look into the income tax matter of Shri Virbhadra Singh and an impression was being created as if there were a number of cases going on against him, whereas the fact of the matter was that there was only one single case pertaining to Income Tax return which was lying before the Income Tax Department and Appellate authorities
Cabinet Ministers termed the CBI and ED raids politically motivated. They wondered as to what was the urgency that the investigating agencies could not wait for the verdict of the Hon'ble court as the case was already in the Court, where the detailed inquiry report stands submitted by the same investigating agencies.
Commenting on the JP Nadda's allegations on Virbhadra Singh, Himachal Ministers said Union Minister was raking up the issue to remain active in the State politics and also to please his political 'friends'. They said
if Shri Nadda was actually concerned about corruption, why he was mum on the serious corruption charges on few Chief Ministers of BJP ruled States and Ministers in BJP led NDA Government at the Centre
The Ministers advised Nadda to teach morality to state BJP leaders, who were facing serious corruption charges, such as HPCA Scam, Bamloe Scam and grabbing land of a poor landless to build a five star hotel.