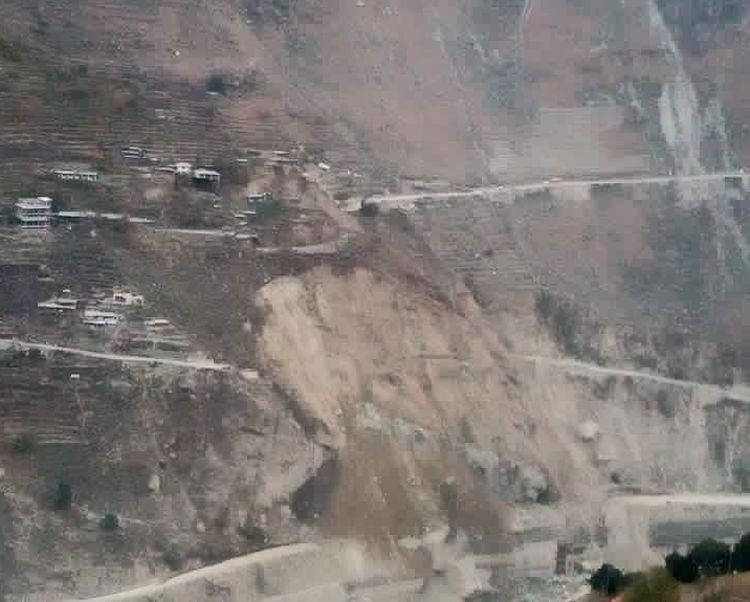 CPM supported Panvi Bachao Sangharsh Samiti has demanded to cancel the 9-MW Ralla Taranda Hydro Project in Panvi village of Kinnaur district of the state.
In a letter to Chief Minister Virbhadra Singh, Samiti claimed that unscientific construction of the hydel projects was taking toll of the fragile strata of the valley and causing massive land erosion that resulting in huge loss to the agriculture land, apple orchards and houses of the locals.
The Smiti has sought compensation of the loss accrued to the land and houses in Panvi village by the construction of the Hydro Project. Smiti also blamed hydel Project Company for cheating villagers and also not taking them in confidence.
Panvi Bachao Sangharsh Samiti has also urged the Chief Minister to implement provisions incorporated under the PESA provision of the Panchayat (Extension to the Scheduled Area) Act 1996.
Many hydro projects (small and big) were coming in the Kinnaur district of the state and resulting into a nightmare of the local people as excessive constriction is damaging fragile strata of the Himalyan Mountains, and frequent landslide and land caving in are the example of it. Environmentalists and many local level organisations were protesting against the hydro projects and pressing government for restraining construction of hydro project in the district.