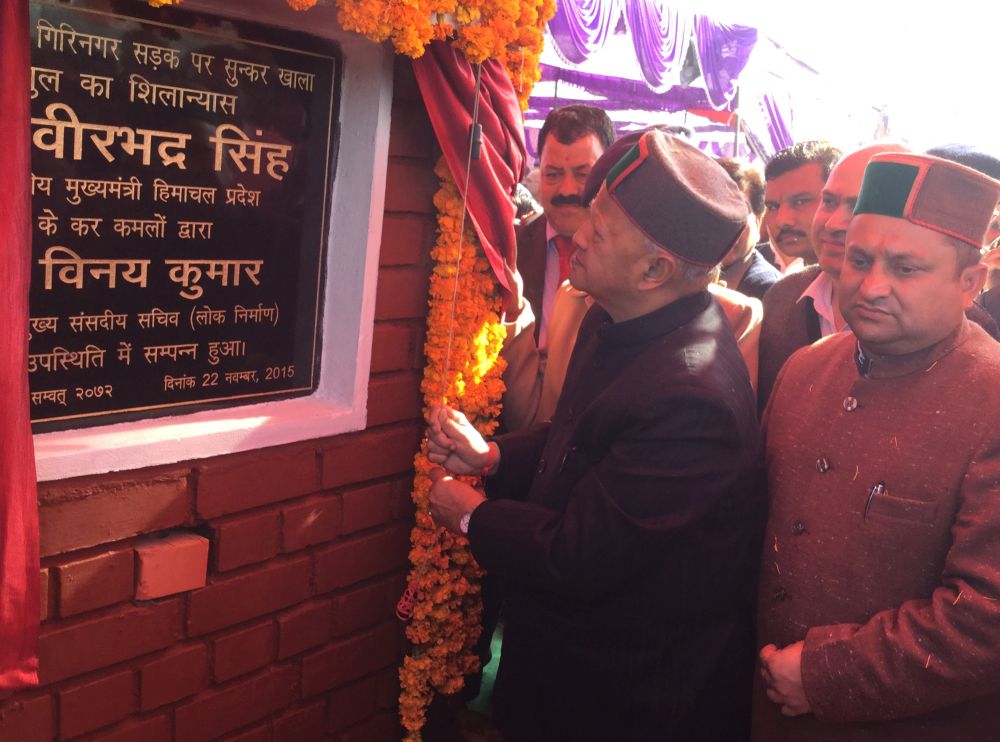 Veteran politician and Himachal Chief Minister Virbhadra Singh advised people of the state to choose their representatives to Panchayati Raj unanimously.
The Chief Minister, while addressing public meeting at Bankala in Nahan assembly segment of district Sirmour, said that Panchayati Raj institutions were esteemed institutions of self-governance leading to development of rural areas and the elected representatives should work for the development of their areas.
He advised people to send their representatives without any opposition and the candidates should be elected by common consensus of one and all.
Virbhadra Singh also mocked the opposition BJP claims of early assembly election, and said that some vested interests were airing rumours that the Congress Government in the State was short-lived, but they were mistaken badly as the Congress Government would complete its full term in office.
The Chief Minister laid foundation stone of a bridge over Markanday River on Bankala-Shambuwala road, to cost Rs 6 crore. He assured to complete the construction work of the bridge in time-bound manner.
At Bhedon in Gram Panchayat Matr-Bhedon, the CM announced to upgrade Government Middle School to Government Senior Secondary School as a special case and also announced upgradation of Government High School Matr to Government Senior Secondary School.
He announced to connect Bhedon with Hadbadri village, bordering Haryana by constructing road and two tube-wells for Bhedon village. He also directed HRTC to start special bus service up-till Bhedon and bus service and construction of road to Lohgarh, bordering Haryana state. He also performed foundation stone of bridge over Dhaulakuan-Ganganagar road to cost Rs 2.50 crore.
Chief Minister Virbhadra Singh said that development was a continuous process and everyone should come forward to preserve culture and customs. In true sense, preservation of customs and culture are inseparable part of development without which we can't progress, he added.
Deputy Commissioner B.C. Badaliya and Superintendent of Police Soumya Sambasivan were also present on the occasion amongst others.