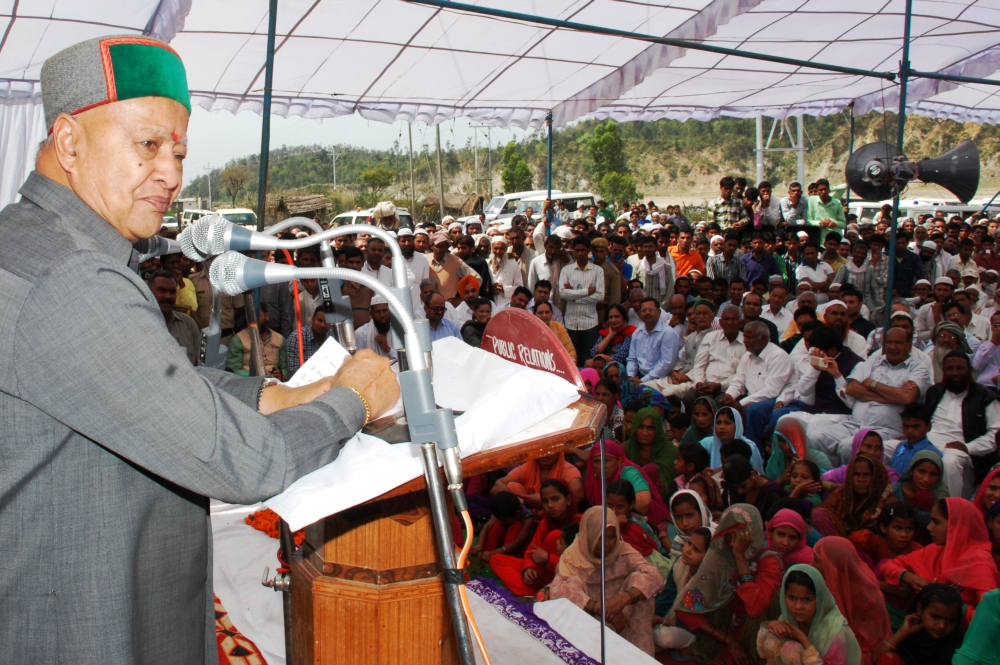 Chief Minister Virbhadra Singh had announced to revive the status of backward panchayat to Palhori of Nahan Assembly segment. He also announced to sanction Rs. 4.34 Crore for the construction of 7 km. long Simbalwara to Palhori road and construction of two bridges on this road and to be completed within a year.
The Chief Minister said that due to the tough topography of Palhori panchayat, it has been given the status of backward panchayat so that people could get the benefit of all basic facilities near to their home.
He announced for setting up of five tube-wells in five hamlets of Palhori panchayat for which rupees one crore would be spent. He said that a bridge would also be constructed at Haripurkhol of Lohar panchayat so that people could get better transportation facility.
The Chief Minister had announced to start science classes in government senior secondary school, Palhori and up-gradation of primary school Palhori-2 to middle school and opening of new primary school at Gara-Guhi.
Dr. Rajiv Bindal, MLA, Ajay Bahadur Singh, Chairman, Himfed, Viney Kumar, Chief Parliamentary Secretary, Kirnesh Jung, MLA, Ritesh Chauhan, Deputy Commissioner Sirmour, Balbir Thakur, Superintendent of Police, senior officers and prominent people of the area were also present on the occasion.