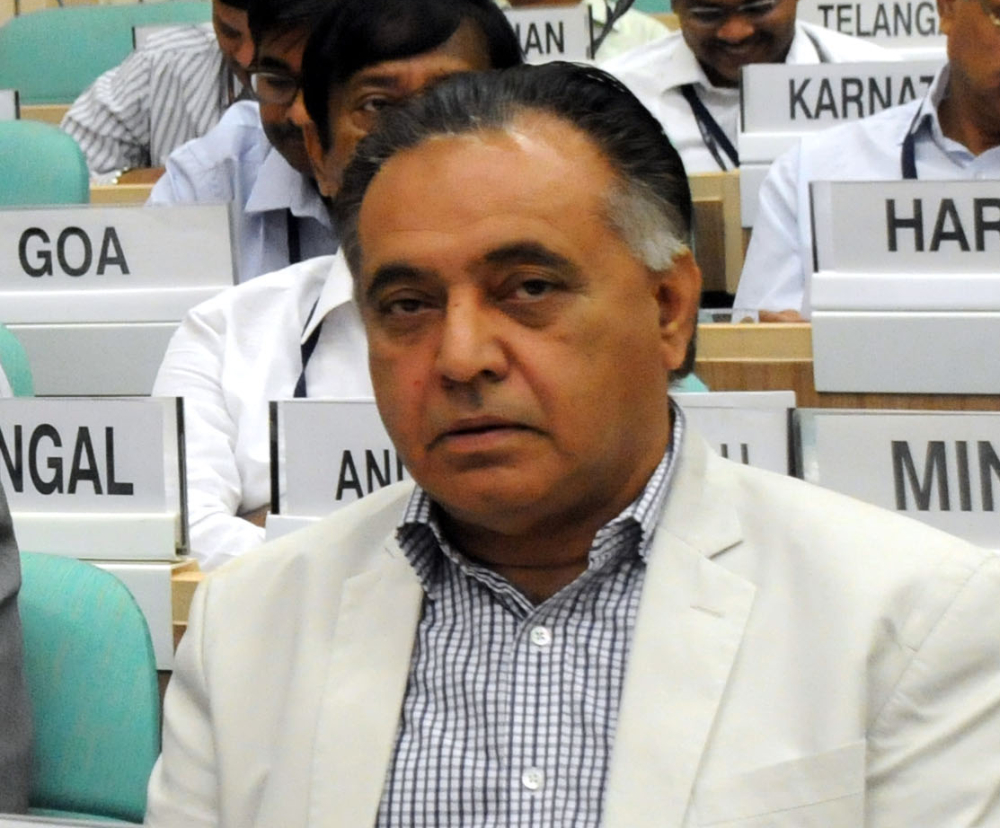 Food and Civil Supplies Minister G.S. Bali has demanded the Union Government to implement the National Food Security Act in totality in the State besides providing more ration at cheaper rates to the targeted population under this scheme.
Minister, in the National level meeting organized today at New Delhi under the Chairmanship of Union Minister for Food and Consumer Affairs Ram Vilas Paswan to take stock of the Food Security and Distribution System, informed that Himachal was amongst those few States who have implemented Food Security Act in true spirit.
Bali said being hilly State Himachal Pradesh was depended on Centre for foodgrains and therefore it was necessary to provide more foodgrains and create more storage and other infrastructural facilities to cater to the needs of the people of the State.
He apprised that a population of 33 lakh had been identified under this Act in the State but so far the Centre was providing ration for seven lakh people only which was a matter of great concern. He demanded to consider the demand of the State immediately so that maximum population could be benefitted under the Act.
Bali said ration at cheaper rates was being provided to all ration card holders in the State through a network of 4821 fair price shops and a provision of Rs.210 crore had been made for subsidy on ration during this financial year.
He also informed that the State had taken effective steps to check hoarding and profiteering, bringing transparency in public distribution system by providing e-ration cards and checking the rising prices of the essential commodities.
Union Agriculture Minister Radha Mohan Singh, Food and Civil Supplies Ministers and senior officers of various states participated in the meeting.