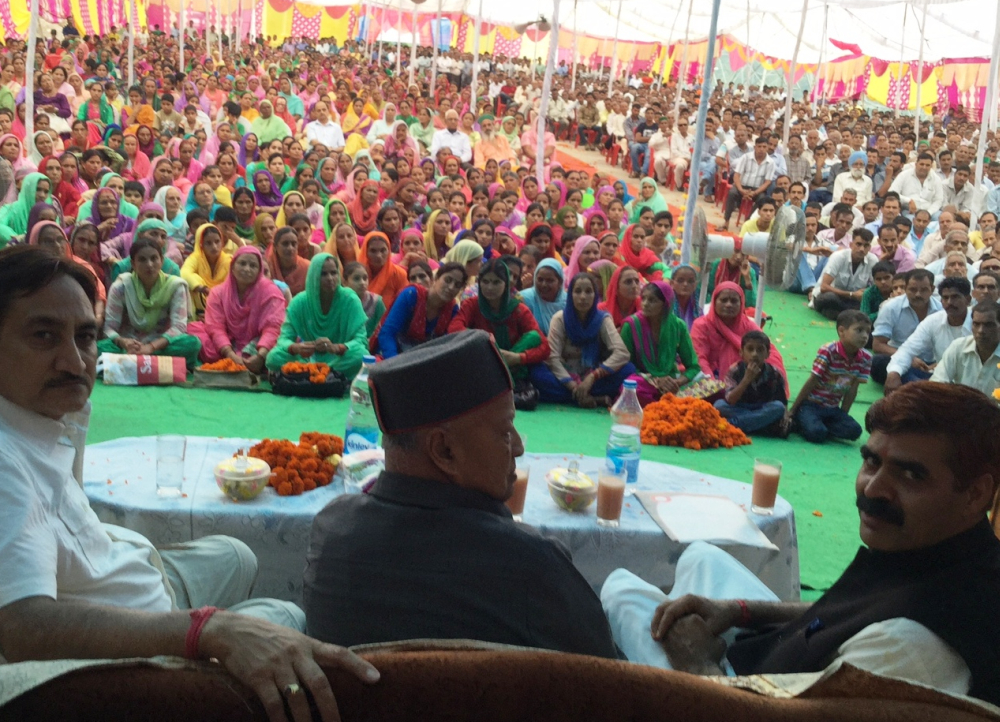 Chief Minister Virbhadra Singh today said that the state government would not allow any encroachments or regularise such illegal occupied land to those Bhakra Dam oustees who possess four to five bighas of encroached land and they would be provided only 150 square meters of land as per the policy.
The Chief minister, while addressing a public meeting at Sihra in Bilaspur district, said that those cases where land had been encroached more than the laid down norms would also not be considered for regularisation as to settle genuine Bhakra dam oustees was his first priority.
The Chief Minister said there were second categories of cases wherein few people who were non-oustees came and settled in the Bilaspur town under the garb of oustees after the construction of Bhakra Dam, demanding regularisation of encroachments. This was against the norms and the government would take decision on it as per the law.
The genuine oustees who were rendered homeless had been provided land/ plots under the mini settlement, and their plots had also been regularised, he said. The case regarding settlement of Pong Dam oustees had been taken up again with the government of India and if need be, the Pong dam oustees would also be settled as and there under the mini settlement.