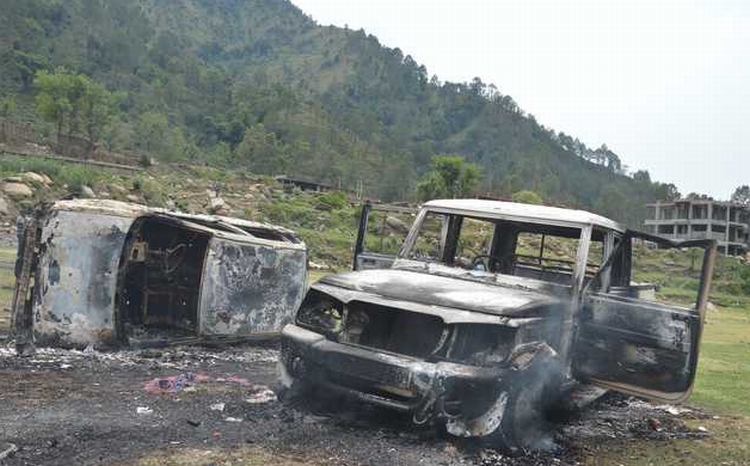 Mandi: Taking strong note over the clash inside IIT Mandi campus, in which 4 people were killed and several other were injured, Mandi district administration has ordered a magisterial probe.
The Deputy Commissioner said Additional District Magistrate Vivek Chandel had been instructed to conduct the inquiry into the circumstances that led to the clash. He said the report would be submitted within 15 days.
Meanwhile Superintendent of Police Mohit Chawla has constituted a six-member Special Investigation Team (SIT) to be headed by Additional Superintendent of Police KC Rana.
The SP has also suspended four police officials – Kamand Police Post in charge ASI, a head constable and two constables. He also transferred two constables.
Workers, allegiance to the CITU, staged a state-wide protest on Monday against the contractor of the construction company and the complacent attitude of the police and other law enforcement agencies that did not act in a prudent manner in the Kamand violence which resulted in the death of the three bouncers hired by the contractor.
The CITU activists submitted a memorandum to the Chief Minister in Shimla and sought strict action against the management of IIT-Mandi, the local police and the contractor who had brought bouncers from Punjab in the name of private security guards.
CITU leader Vijender Mehra has blamed the law enforcement agencies undermined the gravity of the situation. He claimed that workers were protesting peacefully, demanding their hard earned money only, but contractor's bouncers fired at them and in retaliation workers and locals attacked armed bouncers.
Protesting CITU activists demanded to lodge an FIR against the Director of IIT-Mandi, In-charge of Police Chowki Kamaand (Mandi) and the contractor who had hired bouncers with illegal arms.