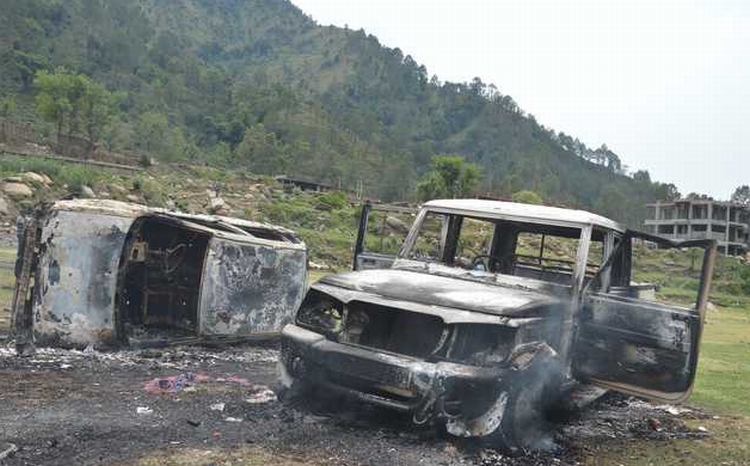 Mandi: Four people have been reportedly killed and dozen other were injured when brawl between two groups of laborers turned ugly leading to clashes and gunfire within the Indian Institute of Technology (IIT) Mandi campus in Himachal Pradesh.
As per report, following the clash between two labrour groups, private security guard of contractor opened fire; and in retaliation they attacked them, which led to the deaths of four people. Agitation laborers also torched contractor's vehicles.
As per eyewitnesses, the quarreling union members, were forcing labourers, who were reluctant to be the part of agitation, and after failing to pursued them, they attacked them and while running to save their lives some of them fell from a rock.
Police and district administration reached the spot and took the injured to Mandi district hospital.
In the wake of tension erupted, police force have been deployed in the campus.
As per report, a section of labourers were demanding their unpaid salary and employee provident fund from employer.
A section of construction workers were protesting under the banner of CITU, and even yesterday they taken out protest march at Mandi town and submitted a memorandum to the district commissioner seeking administration's intervention.