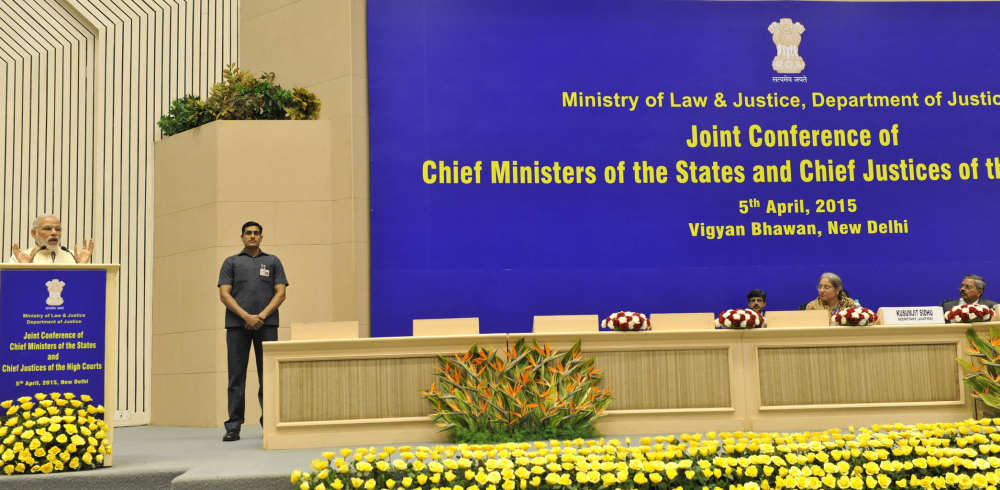 Prime Minister Narendra Modi's remark "5-star activists are influencing the judgements of the Judges" at the conclave of Supreme Court Judges, High Court Judges and the Chief Ministers make to the headlines of several news mediums in the first week of April.
Newspapers prominently carried the news lead with some interesting headlines like 'Don't fear 5-star activists, be fearless in giving judgements, PM tells Judges' (TOI), 'PM Modi tells India's top judges to introspect, self regulate' (HT), 'Are 5-star activists driving courts—–look within: PM Modi to Judges' (Indian Express), 'Avoid 5-star activists driving judiciary-advises Modi' The Tribune. Prominent News Channels also carried prime time debate on the statement.
Besides journalists, RTI activist also moved with the statement and an active RTI activist Dev Ashish Bhattacharya sought information to know the details of all the Judgments of various courts which became the basis of the said 5-star activist comment of the PM. Bhattacharya also demanded copies of the inputs given by the PMO or any other department, on record, which would be basis of the PM remarks. However, surprisingly RTI reply were inconclusive and depicting no information on record.
Dev Ashish Bhattacharya said the PMO reply clearly established that sweeping remark of the PM didn't have any basis or any input on record from any quarter or agency. He quipped
"no homework was done on the basis of which such a loud remark could be made by a person none other than the Prime Minister of India—whose utterances create impact and stimulates the thought process of the citizens"
RTI activist has questioned Prime Minister's casual approach in issuing statements, which he believes could change the perception and faith of citizens towards judiciary and that too-without any verified facts and inputs on record.