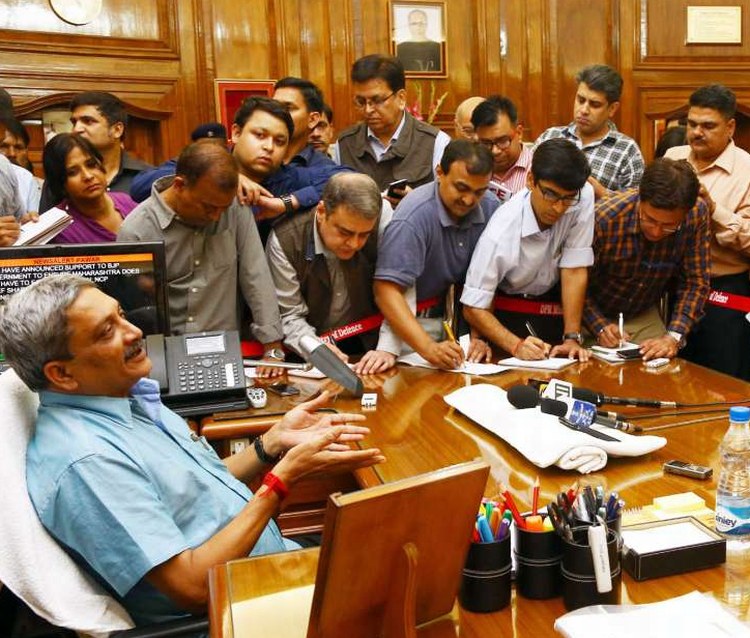 Himachal share considerable border with recurrent hostile China and despite tall claims, it still lacks even basic connectivity to the major parts of the region.
With the continues movement of army, the better and properly designed road connectivity of tribal and border region of the state is a matter of great importance since only properly designed and refurbished roads can withstand the pressure created by heavy army vehicles.
Himachal has repeatedly raised the issue of border roads and even demanded rail connectivity to its tribal area, which share most of border with China, but surprise to all most of time its all demands either were limited to the assurance or wrapped in the files, which were left to decay in the office's shelves.
Even today, MP Viplove Thakur raised the issue in the Rajya Sabha, and in his reply Defence Minister Manohar Parrikar apprised the Upper House that due to the difficult terrain (mountainous, high altitude and slide prone areas), natural calamities and ongoing construction activities / widening works, roads get damaged and the riding quality gets affected.
Union Minister informed the house that Long Term Roll on Work Plan (LTROWP) and Long Term Equipment Plan (LTEP) have been approved and to resolve issues related to land acquisition, forest / wildlife clearance, allotment of quarries etc, Chief Secretaries of various State Governments have been asked to constitute Empowered Committees with Secretaries of concerned departments as members.
Ministry of Environment & Forest (MoEF) has given the General Approval under section 2 of forest (conservation) Act, 1980 for diversion of forest land required for construction / widening of roads entrusted to BRO in the area falling within 100 kilometers aerial distance from the Line of Actual Control (LAC) and for link roads between Border Roads in the area within 100 kilometer aerial distance from the Line of Actual Control (LAC) and National Highways / State Highways / Other roads subject to certain conditions.
Parrikar added that to augment capacity of BRO outsourcing has been allowed and also empowered BRO with enhanced financial and administrative powers.
The roads under construction / improvement in Himachal Pradesh by Border Road Organisation (BRO), which were mentioned in the written reply:
• Manali-Sarchu.
• Sansari-Killar-Thirot-Tandi.
• Darcha-Shinkla.
• Pouri-Pooh.
• Pooh-Kaurik.
• Sugar point-Pong.
• Sugar Point-Lepcha.
• Khab-Namgia-Chuppan.
• Chuppan-Shipkila.
• Dhami-Kingol.
Note: Photograph of Defence Minister Manohar Parrikar is taken in November, 2014 and is being used for representation purpose only