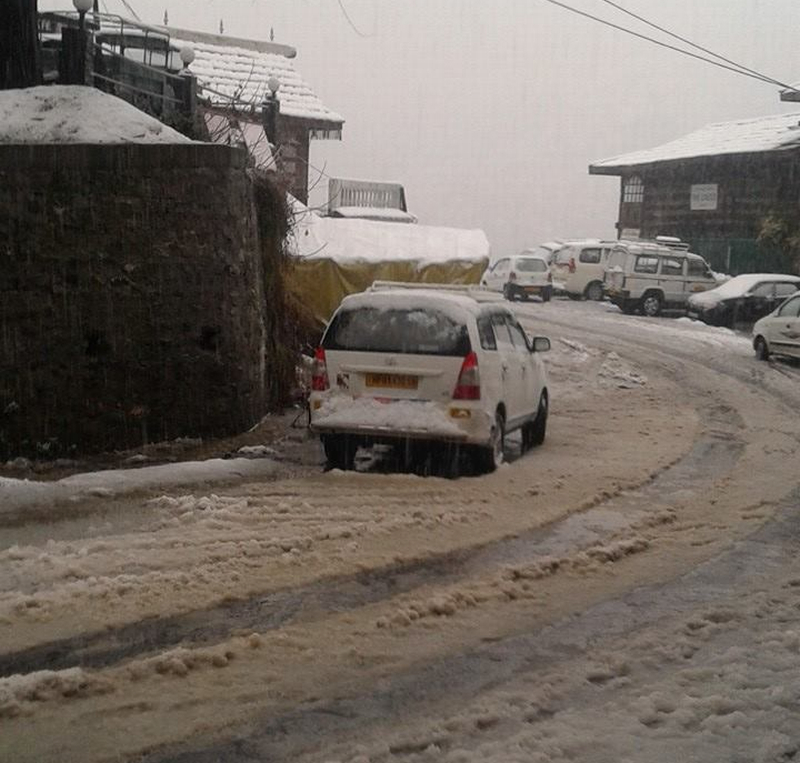 Unexpected heavy snow and rain have disrupted normal life in the state. As per reports roads connectivity, water and electricity supply of many villages in the state have been disrupted and in the tribal areas, local administrations have issued advisory and advised local people not to venture out due to fear of avalanches and landslides.
Revenue Minister Kaul Singh Thakur said that the State Government was monitoring the situation on the real-time basis. He assured to take every possible measure to bring normalcy in the areas which suffered the brunt of heavy rain and snow.
As many as 160 link roads in the State were affected and to make them through for vehicular traffic, the work was going on war-footing, he said, adding that the vehicular traffic had been restored till Bhabanagar in district Kinnaur.
As per the reports, reaching the State headquarters, as many as 140 villages in district Chamba were facing power disruption and the work to restore the electricity was in full swing. He said that barring few areas, the water supply was normal throughout the State and directions had been issued to all the Deputy Commissioners to personally monitor the situation and get the repair and renovation works done on priority.
Meanwhile, Additional Chief Secretary (Revenue) Tarun Shridhar said that all the departments had been asked to be on their toes to provide relief to the people, besides restoring the essential services. As per reports around 24 roads were affected in Solan district due to landslips which would be opened in a day or two.
He said that sufficient funds had been provided to all Deputy Commissioners and other departments and agencies concurred to carry out relief and restoration works. He said that the Irrigation and Public Health department, PWD, electricity department had been told to depute additional manpower for restoring the roads, pipelines and electricity.
Picture Courtesy: Abhishek Sharma, Naggar Kullu