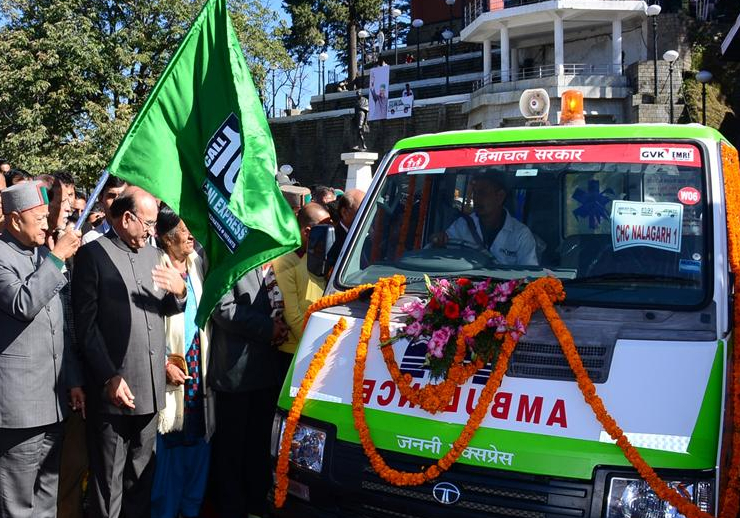 'Janani Express-102' has benefited more than 3500 mothers since its inception from November 15, 2014 in the state.
Himachal Pradesh was among few States in the country that has launched Janani Express-102 free drop back facility to the women and her new born babies.
The service is being made available through toll free number 102.
With the cost of Rs. 6.15 crore, the state Govt has pressed 125 ambulances into the service. 6 ambulances have been deployed in district Bilaspur, 11 in Chamba, 9 in Hamirpur, 19 in Kangra, 4 in Kinnaur, 7 in Kullu, 3 in Lahaul-Spiti, 18 in Mandi, 20 in Shimla, 11 in Sirmaur, 10 in Solan and 7 ambulances in Una district.
Apart from the district hospitals, these ambulances have also been made available in those health institutions where the demand for the ambulances is on higher side.
As per report, the scheme has resulted in a phenomenal increase in the rate if institutional deliveries in Himachal Pradesh with more than 80 percent deliveries are being done in various health institutions of the State.
The facility is also being extended to pregnant women/ infants admitted in any health institution of the State.
The service is functional at PPP mode, being operated by GVK-EMRI in the State. The government is spending Rs. 41,000 per ambulance per month.