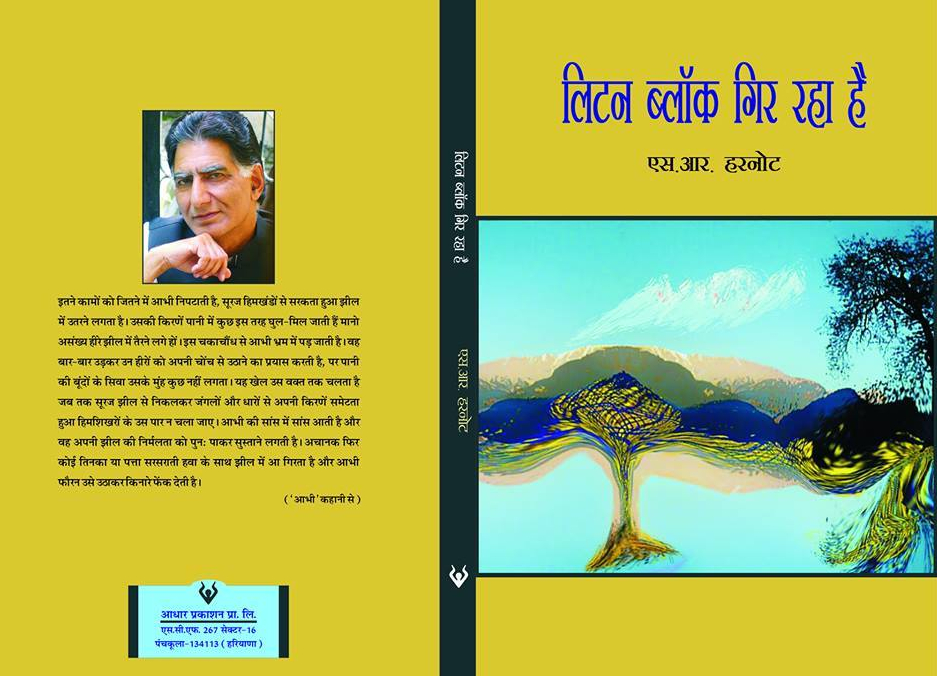 Renowned Hindi writer SR Harnot's short stories book 'Lytton Block Gir Raha Hai' has been selected as the best publication in 'Writer Reader Survey 2013-14' conducted by prestigious literary house 'Bhartiya Jananpith'.
The survey shows that in Short Story Form total 6 books of renowned Indian writers have been chosen and Lytton Block is one of them. The survey was conducted through letters, e-mails, SMS and Facebook.
The other writers books are – Chitra Mudgal ( Painting Akeli Hai), Abdul Bismillah (Shadi ka Jokar), Omprakash Walmiki (Chattri), Kunal Singh (Itvaar Naheen) and Heramb Chaturvedi (Dastan Mugal Mahilayon ki).
The book 'Lytton Block Gir Raha Hai' has been published by Aadhar Prakashan Private Limited and released during World Book Fair by the renowned authors Ravinder Kalia and Vibhuti Narayan Rai held in the month of February this year. Right from its publication, the book remained in discussions among the critics, writers and readers.
Famous critic Dr. Vinod Shahi has considered one story of this book of Harnot titled "Aabhi" as classic story of this era alongwith two others i.e. Munshi Prem Chand's Poos Ki Raat and Nirmal Verma's Dedh inch Upar.
Harnot has more than dozen books and national and international awards in his credit. His short stories in Hindi and English have also been included in the syllabus of Phd, Mphil BA and MA by many Universities.